How can I type on the Apple TV from an iPhone?
The iPhone or iPad can be used in place of an Apple TV remote. This is especially handy when typing text on Apple TV, which can take some time when using the Apple TV remote. The included remote can only be used to select letters individually.
To type directly from an iPhone to the Apple TV get the free app Remote from the iOS App Store.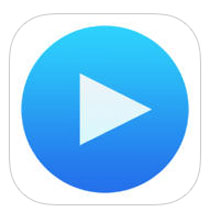 To connect the iPhone Remote app to Apple TV:
1. The iPhone must be connected to the same Wi-Fi network as the Apple TV.
2. Open the Remote app.
3. Tap Add a Device and a 4-digit passcode will appear.
4. On the Apple TV, navigate to General -> Remotes -> Remote App.
5. Select your iPhone from the list and enter the 4-digit passcode from the Remote app.
6. The iPhone will pair with Apple TV.
Once installed, Remote provides a virtual keyboard, buttons and gestures to control the Apple TV.