Submitted by Anders Batten on
The Apple Watch will ship with 8GB of storage but Apple will limit how many songs and photos users can store on the wearable device, according to 9to5Mac. Users will only be able to keep 2GB of music and up to 75MB of photos on the watch.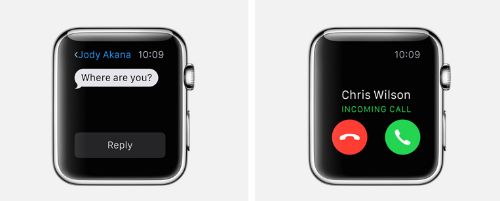 All songs and images uploaded to the Music and Photos apps on the Apple Watch will be accessible without an iPhone. This means users will be able to leave their iPhone at home and listen to music or view images on the go. Only 2 gigabytes of music (around "200 decent quality music tracks," according to 9to5Mac) is lot less than you will get from most iPod models, but you will be able to access your entire music library when your iPhone is nearby.
As a comparison, the cheapest iPod model currently available is the 2GB shuffle, which you can buy for only $49. The cheapest Apple Watch is $349, so it may not be the best option if you're looking to use it mostly as a portable music device.
As for photos, Apple has made it clear from the start that the Apple Watch is not for storing images. As 9to5Mac points out, Apples only "wants you to store your favorite snaps on the Watch itself."
All three collections of the Watch (Sport, Watch and Edition) and all sizes include 8GB of storage.