Submitted by Frank Macey on
Despite rumors to the contrary, Apple has yet to add a camera to Apple Watch. While some watch owners might see this possibility as a distraction, others are chomping at the bit to FaceTime and snap photos directly from their wrists. CMRA makes this possible in a stylish, self-contained rechargeable band. In fact, CMRA adds two cameras to Apple Watch, a forward-facing camera to snap photos AND a FaceTime camera for live video calling.
CMRA integrates seamlessly with Apple Watch and iPhone, and can even snap photos after the Apple Watch battery is dead. A dual-charging dock powers up both the CMRA band and watch together, holding enough juice in an on-board battery for two complete charges away from a power outlet.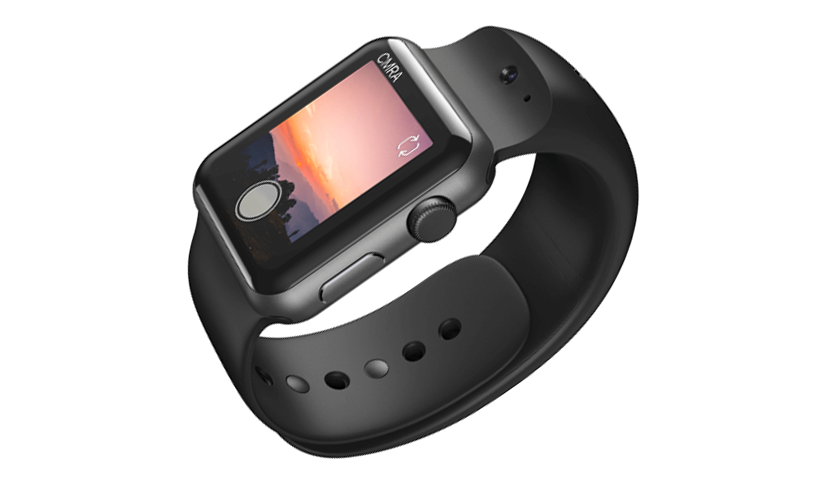 The forward-facing camera with Sony image sensor captures at 8MP, while the FaceTime camera clocks 2MP. The device also records HD video, with up to 30 minutes of video capture per charge. Other photography-friendly features include tilt balancing, lens correction, noise reduction and pixel optimization. 8GB of storage, Wi-Fi and Bluetooth connectivity, and a microphone are built into the splash resistant band that connects directly to Apple Watch.
Content captured on CMRA is synced automatically to the paired iPhone when connected. The band includes an LED status light and operates with a single button. CMRA pre-orders run $249, however there is a limited time discount in place for $124 at the moment. CMRA is in development and scheduled to ship in Spring 2017.
Pre-order the CMRA band for Apple Watch (38mm or 42mm sizes) directly from CMRA
. CMRA requires an Apple Watch with watchOS 3 installed, and iPhone 5 or later with iOS 10.