Submitted by Fred Straker on
Accessories have always flooded the iPhone and iPad markets, and the Apple Watch will be no different. Two Apple Watch charging stands have already been announced, which will kickstart many other options for Apple fans. Nomad has announced its Stand for Apple Watch in silver and space grey, hitting the market on April 30 for $59.95.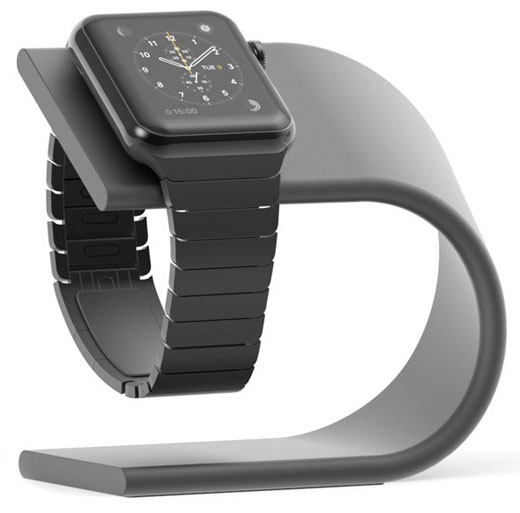 The Apple Watch charging cable threads into a hidden groove in the back of the Nomad Stand, which keeps the look of the accessory minimalist and clean. The actual MagSafe inductive charging plate rests inside the stand, awaiting the Apple Watch for docking. Apple Watch along with the band easily slips on and off of the Nomad stand for easy charging and a visually stunning display.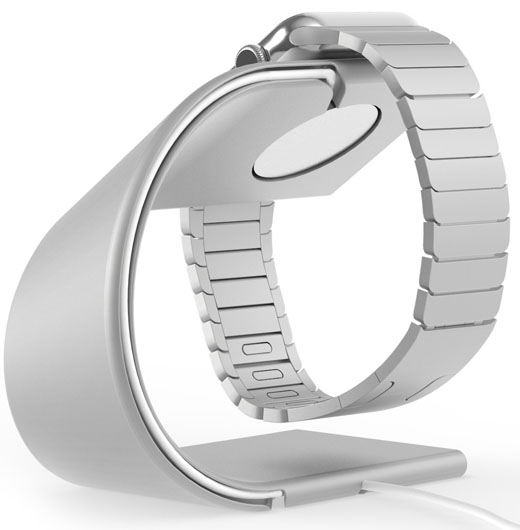 Nomad explains that the base of Stand for Apple Watch is made of copper alloy, to help stabilize the aluminum with added ballast. Nomad's offering is made from a solid piece of extruded, aircraft grade aluminum with a sheet of rubber under the base.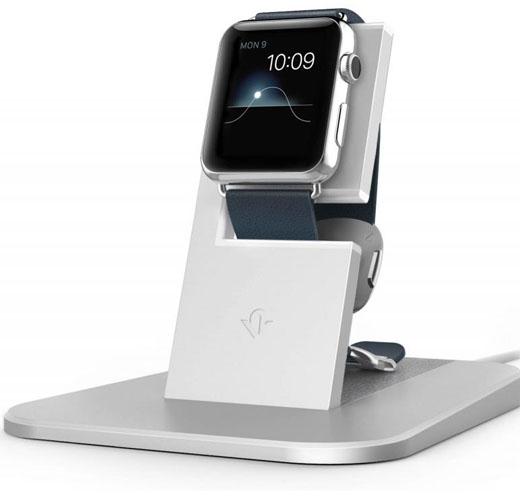 Along the same lines, Twelve South will release the
HiRise charging stand for Apple Watch
. This product will be available in May for $49.99, in both silver and black designs. Silicone accents and a leather landing pad protect the watch, while the MagSafe inductive charging cable can be easily inserted or removed.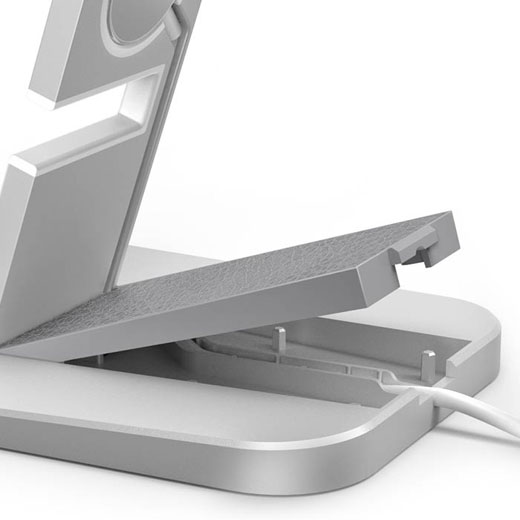 HiRise for Apple Watch takes after the iPhone model, including a stable metal base and stand that's angled for viewing and interaction with a docked smartwatch. A non-slip rubber base keeps the stand from moving when entering gestures on Apple Watch. Twelve South touts the fact that HiRise will accommodate any Apple Watch band, protecting it with soft leather on the back side. The HiRise showcases the watch, while providing an easy way to install, remove and hide the charging cable.
Stay tuned, as more third-party Apple Watch charging stands are on the way.