Submitted by Fred Straker on
The floodgates on Apple Watch accessories are about to open. The question on everyone's mind is where can I get more bands for Apple Watch? Monowear has already been funded on Kickstarter, and plans to launch an array of Apple Watch compatible bands "for every occasion".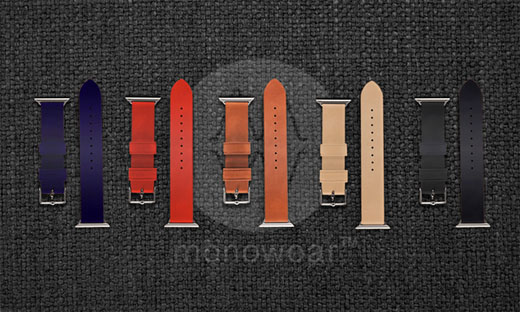 Nylon, leather, mesh and metal link options will attach directly to Apple Watch in two sizes, 20mm and 22mm to accommodate the smaller and larger Apple Watch case sizes. Pricing on Kickstarter puts the nylon band starting at $45. At the top pledge level, $135 brings two Monowear watch bands in any material. The manufacturers will need two weeks of tooling after the Apple Watch is released to start producing a variety of different band styles.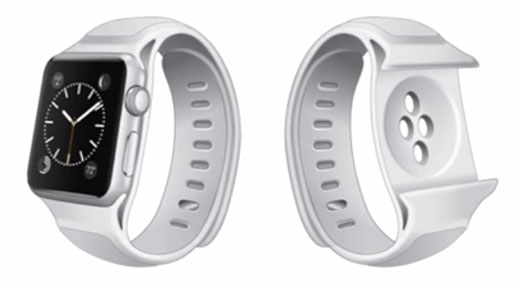 Another very different concept seeks to double Apple Watch battery life. The Reserve Strap is available for preorder, however no release date has been announced. For $249 the Reserve Strap includes embedded lithium polymer cells in the band, and an inductive charging cradle that fits right on your wrist. Placing the Apple Watch in the Reserve Strap effectively charges the device with the batteries in the band.
Apple has not yet announced an official Apple Watch accessory program, like the
MFi Program
geared towards iPhones. Although
standard watch bands are not compatible
with Apple Watch, it's a matter of time until more companies like Monowear and Reserve Strap jump into the game.