Submitted by Frank Macey on
Members of the general public who enjoy having the latest and greatest beta software installed on their iOS devices are in luck. As previously announced, Apple has made iOS 8.3 beta 3 available through their Beta Software Program website. The same software seeded to developers earlier today is in a phased rollout to be tested by those without iOS developer accounts.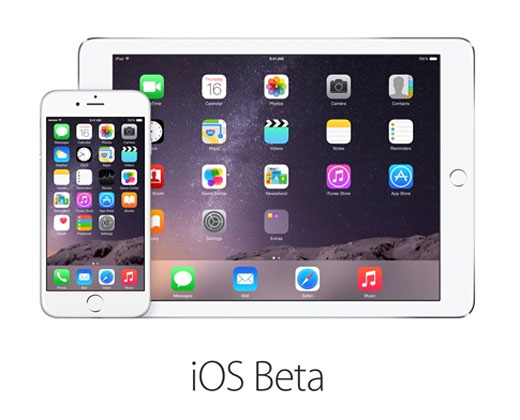 This marks the first time Apple has seeded a beta version of iOS to the general public, following a similar program that allows Mac owners to test the latest OS X. For those who haven't already joined the Beta Software Program, signing up requires entering a valid Apple ID. Once signed into the Apple Beta Software Program website, the beta firmware can be installed by following the on screen instructions.
The interesting part is providing feedback to Apple when a problem or bug is discovered. A built-in Feedback Assistant app can be used to deliver this feedback directly to the Apple software team. Because of potential instabilities, Apple recommends that anyone installing a beta version of iOS back up their devices. Owners of business-critical or production systems are also discouraged from installing beta software of any kind, as the product is a work in progress.
iOS 8.3 beta includes new features such as Conversation List Filtering, which splits message threads in the Messages app into two different folders. Filtered iMessages can quickly be deleted and reported to Apple as junk if necessary. Support for CarPlay and Google two-step verification were added to the first iOS 8.3 beta, along with new emoji characters. Known issues with the latest iOS beta include hiccups with FaceTime calling on CarPlay and the use of third-party keyboards with Spotlight.
Beta testers can always downgrade back to iOS 8.2 by restoring their device. As usual, jailbreakers should avoid updating iOS unless they wish to return to the stock operating system.