Submitted by Marshall Walker on
Apple is not only working on iOS 8.2, but the company released the first beta of iOS 8.3 to developers on Monday. Apple is also simultaneously working on iOS 8.4 and iOS 9.0, according to a report from 9to5Mac. iOS 8.0 was released on September 17, 2014, two days before the release of the iPhone 6 and 6 Plus. Apple called it. "the biggest change to iOS since the introduction of the App Store," but the OS stumbled out of the gate shipping with a bug that caused issues for HealthKit-enabled apps. iOS 8.0.1 was released to fix the HealthKit related bug, but the update caused some users to lose access to their cellular data and Touch ID. iOS 8 finally got rolling a few days later with the release iOS 8.0.2.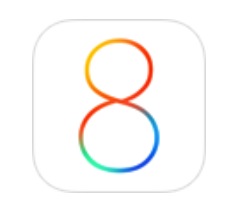 iOS 8.1 was eventually released to add Apple Pay support for the iPhone 6 and 6 Plus, and iOS 8.1.3 launched a few weeks ago to improve stability and performance.
Apple seeded the fifth beta of iOS 8.2 on Feb. 2, 2015. The next major update is mostly focused on the Apple Watch. It will include Apple's WatchKit API for app developers and a few bug fixes. iOS 8.2 also reintroduces blood glucose tracking in the Health app. iOS 8.2 is expected to launch in late-March or early April before the release of the Apple Watch.
The first iOS 8.3 beta was released on Monday, one week after the release of the final iOS 8.2 beta. Developers have found that the third major iOS 8 update includes a wireless CarPlay feature, a new Emoji picker and many "fixes for CloudKit and iCloud Drive," according to Twitter user
@bobard
.
iOS 8.4 is "well into development and is codenamed Copper, a popular ski resort in Colorado," according to 9to5Mac. Apple is rumored to be working on a "Beats-based streaming music service" for iOS, which may be included in iOS 8.4 or 9.0.
Apple acquired Beats Electronics LLC and its Beats Music subscription service, for $3 billion from Dr. Dre and Jimmy Iovine in May, 2014. The Beats Music app is currently available for free on the App Store, but it requires a $10 monthly subscription to use the service.
Apple plans to roll-out a newly designed Beats streaming service, but instead of launching a new stock app on its devices, the company plans to deeply integrate it into iOS, iTunes, and Apple TV. The new service will be based "heavily on cloud streaming" and "centered around a user's music library," according to 9to5Mac's report.
9to5Mac has also learned that iOS 9 will focus on "stabilizing and optimizing the operating system." Apple's developers are working to right the iOS ship which has been bogged down by many updates and new features over the years. This will allow Apple to optimize the performance of its software before rolling out the big number 10 in 2016. Apple is also seeking to keep the size of its OS updates "manageable" after it was sued for the amount of storage iOS 8 ate up on 16GB devices.