What is AirPlay for the Apple TV?
AirPlay allows you to stream whatever is on your iPhone, iPad, iPod Touch or Mac to your HDTV via your Apple TV and a Wi-Fi connection. Whatever you see on your iOS device's screen will be mirrored on the big screen, allowing you to share photos, watch movies, play games, present spreadsheets or whatever else you want to everybody in the room. If you have AirPlay enabled speakers, you can stream your music to them.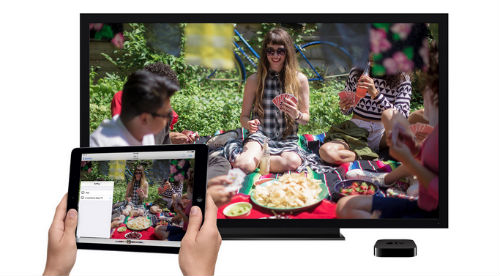 Peer-to-peer AirPlay uses the same technology as AirDrop and Handoff to allow friends and visitors to connect to your Apple TV and share their content without connecting to your Wi-Fi network. This requires Wi-Fi and Bluetooth (but the device doesn't need to be logged on to your Wi-Fi network).