Submitted by Frank Macey on
The MAGZET seeks to solve a common problem with standard 3.5mm audio jacks. While they do a good job of transmitting audio, one pull in the wrong direction and a mobile device or notebook can end up on the floor. This is a worst-case scenario, however many are familiar with degraded plugs that wear over time, delivering static to headphones. The MAGZET prototype is a convenient way to add MagSafe-like functionality to existing audio jacks.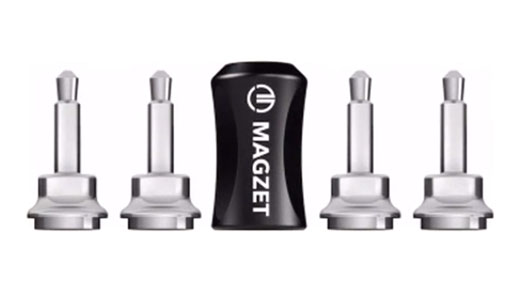 The device works by inserting the MAGjack into any device with a 3.5mm audio output. This means several MAGjacks can be placed and left in computers, iPhones, or anywhere indefinitely. The trick is to plug a set of headphones into a MAGkap, which converts the plug into a magnetized connection. To connect the headphones, bring the MAGkap close to the MAGjack and built-in magnets will snap the cable into place automatically.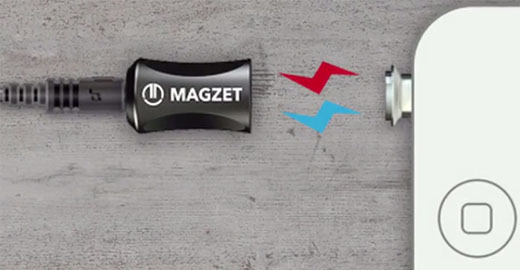 While this saves wear and tear on the audio plug and jack, it also makes things quick and convenient when switching one set of headphones between multiple devices. Of course, the key benefit of MAGZET happens when the headphone cable is pulled. Instead of staying connected and dragging an iPad, for example, to the floor the MAGZET simply disconnects. This functionality is similar to Apple's proprietary MagSafe power cords, which have shipped with MacBooks for some time.
Despite the popularity of this safety feature, Apple recently announced a new MacBook that utilizes a single USB-C connector instead of MagSafe. In any case, the
developers of MAGZET have launched a Kickstarter campaign
, showcasing their prototypes and setting a goal for miniaturization and mass production before the end of the year.