For those of you who haven't been drooling over it, the Apple Watch became available for pre-order today (4/10) at 12:01 AM Pacific time. As many suspected, it wasn't long before shipping times for certain models started being pushed back. If you haven't ordered one at this point (frankly, if you didn't order almost immediately at 12:01), you won't have it until well after launch date, which is just two weeks away on April 24th.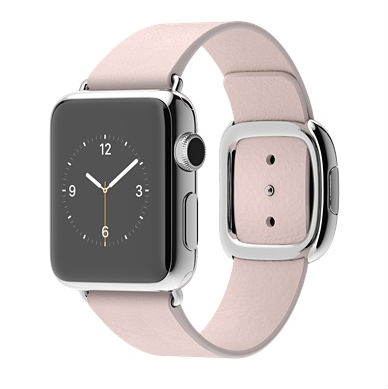 The Sports Edition models sold out the quickest and are now all backordered until June. The most expensive Apple Watches, the Edition line, are also now listed with estimated shipping times in June. Many of the standard Apple Watch models are still available to ship in 4 - 6 weeks. In fact, it looks as if the 42mm display models were more popular than the 38mm watches (if you assume
equal supply amounts), as they are all pushed back to June, while almost all of the 38mm models are available in 4 - 6 weeks. The exceptions are the "38mm Space Black Case with Space Black Stainless Steel Link Bracelet" and the "38mm Stainless Steel Case with Brown Modern Buckle," which are both listed with June shipping times, and the "38mm Stainless Steel Case with Soft Pink Modern Buckle," which is delayed the longest of all models with an estimated shipping time in July.
Apple anticipated that demand would outstrip supply, and decided to make the watch available for pre-order online only, presumably to avoid creating mob scenes at its brick-and-mortar stores. You can still go try on an Apple Watch at an Apple Store (by appointment), but you won't be able to place an order for it. The Apple Watch will be available in the U.S., Canada, China, the UK, France, Germany, Australia and Japan on April 24th.