Submitted by Marshall Walker on
Having an app to keep track of your favorite television shows may sound silly, but there are currently so many good shows on the air and so many ways to watch them, things can get a bit overwhelming. For example, you can now watch Game of Thrones via your cable box, On Demand, through HBO Go and through HBO NOW. Then there is all the original Netflix programs like Daredevil, services like CW Seed and all those mid-season breaks to make matters even more confusing. TeeVee 3 is an app that allows pop culture junkies to keep on top of their favorite television shows, when it works, more on that later.
The app allows users to create a list of shows so they can receive push notifications anytime a new episode is ready to air in their time zone. The app also acts as a countdown clock to the next episode, allows users to keep track of unwatched episodes and offers detailed information and trailers for every show on a user's list.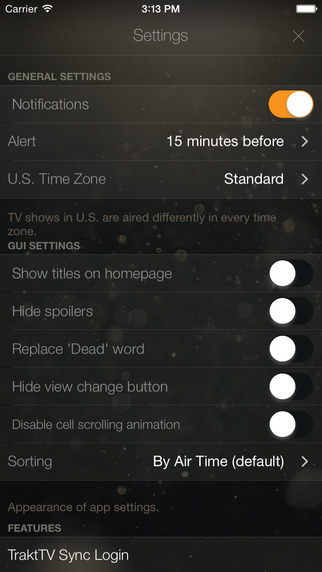 TeeVee 3 features a clean and simple to use interface and deep settings where users can change alert times and their time zone, hide spoliers and more. Users can even export their show times to their Calendar app and have their unwatched count show up as an icon badge. The only complaint I have with the app is that some shows are not included. For example, I could not add RuPaul's Drag Race to my list, but I was able to find all the rest of the shows I watch on a regular basis. Some user reviews say the push notifications are spotty and other features tend not to work, resulting in a low App Store rating for the app.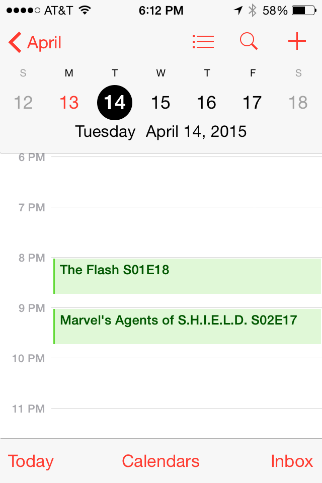 TeeVee 3
is currently free (normally $2.99) on the
App Store
for a limited time, which makes it worth at least a look for new users. Some of the user reviews did mention that the app has improved since it was originally released, so maybe all the bugs have been worked out.
TeeVee 3 works on both the iPhone and iPad running iOS 7.0 or later.