Submitted by Anders Batten on
Apple has scheduled its annual Worldwide Developers Conference for June 8 through June 12 at San Francisco's Moscone West. The 26th annual event will feature more than 100 technical sessions so developers can "learn about the future of iOS and OS X," according to the press release. This year will also include the most live streamed events in the history of the conference.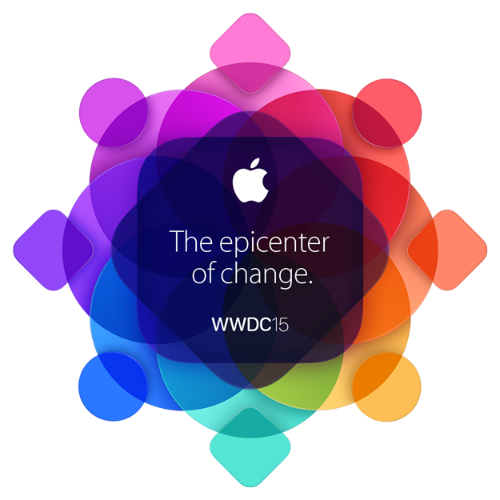 "The App Store ignited an app ecosystem that is simply amazing, forever changing the lives of customers and creating millions of jobs worldwide," said Philip Schiller, Apple's senior vice president of Worldwide Marketing. "We've got incredible new technologies for iOS and OS X to share with developers at WWDC and around the world, and can't wait to see the next generation of apps they create."
This year Apple is offering the chance to buy tickets in a lotto-type system. Developers who are currently registered in the iOS Developer Program, iOS Developer Enterprise Program, or Mac Developer Program must register for a chance to purchase tickets by Friday, April 17, 10:00 a.m. PDT at https://developer.apple.com/wwdc/tickets/. Developers registered after April 14, 2015 will not be able to purchase tickets to the event.
Apple is also offering up to 350 WWDC scholarships for students. You can learn more about the scholarship program here.
WWDC 2015 activities include:
-More than 100 technical sessions presented by Apple engineers on a wide range of topics for developing, deploying and integrating the latest iOS and OS X technologies;
- Over 1,000 Apple engineers supporting more than 100 hands-on labs and events to provide developers with code-level assistance, insight into optimal development techniques and guidance on how they can make the most of iOS and OS X technologies in their apps;
- Access to the latest innovations, features and capabilities of iOS and OS X, and best practices for enhancing an app's functionality, performance, quality and design;
- The opportunity to connect with thousands of fellow iOS and OS X developers from around the world—-last year more than 60 countries were represented;
- A series of get togethers for attendees focused on particular topics with special guest speakers and activities; engaging and inspirational lunchtime sessions with leading minds and influencers from the worlds of technology, science and entertainment; and
- Apple Design Awards which recognize iPhone®, iPad®, Apple Watch™ and Mac® apps that demonstrate technical excellence, innovation and outstanding design.