Submitted by Marshall Walker on
We've already briefly mentioned Spigen's affordable clear bumper in our Top 5 iPhone 6s Cases recap, but today Spigen has released a whole new lineup of next-generation accessories. The Tough Armor Volt stands out the most thanks to its wireless charging capabilities. The iPhone case features a shock-absorbing TPU interior and polycarbonate exterior for dual-layered protection against bumps and falls. It is also equipped with a built-in wireless charging receiver that flips open to give you access to your Lightning port.
Spigen has also released a Magnetic Air Vent Mount for easily attaching your iPhone to your dashboard. The mount allows you to position your device in any orientation, and avoid the sticky residue of found on other popular car mounts.
Rounding out Spigen's iPhone 6s case lineup is a hard case, clear "air cushion" bumper, air cushion corner, two-part polycarbonate case and Style Armor in Mint, Italian Rose and Rose Gold.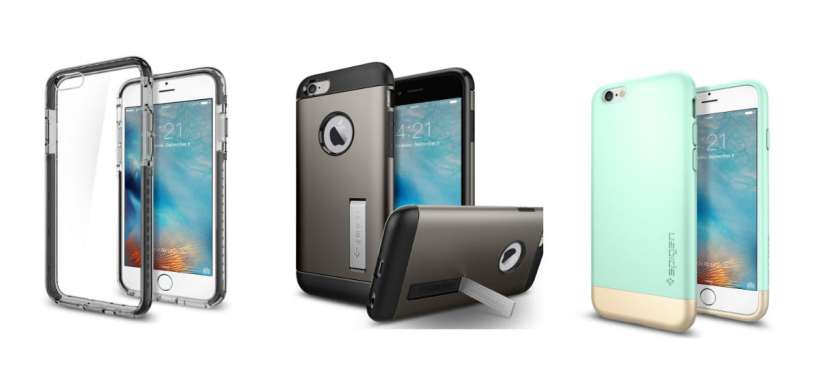 You can see a list of Spigen's iPhone 6s Plus cases here.