Submitted by Marshall Walker on
Apple's next-generation iPhones are almost here, and you're going to want a new case to compliment and protect your shiny new iPhone 5c or iPhone 5s when it arrives. Thankfully there are a lot of options to choose from, starting with Apple's own official line of next-generation cases. Here are a few examples of third party cases, skins and screen protectors in case Apple's "Connect Four-look" isn't what you had in mind.

This is the first time the iPhone is being offered in more than two colors, so why cover it up? Griffin Technology has just launched its new Survivor Clear for the iPhone 5c. The see-through case not only allows you to show off your colorful new iPhone, but it guards against drops and bumps thanks to its clear polycarbonate shell and TPE rubber edges. Griffin also claims that the Survivor Clear will protect your device even if you drop it on "hard pavement". The Survivor Clear for the iPhone 5c is available for $30.
UPDATE: The Survivor Clear has not been released yet, but Griffin's Reveal Case ($20) and Survivor Custom Case ($50) for the iPhone 5s are currently available.
If you're looking for something clear but less bulky, Zagg's invisibleSHIELD for the iPhone 5c and 5s may be what you're seeking. The invisibleSHIELD is a thin and easy to install film that protects your Retina display from scratches and damage. There are four different options, including the basic $15 shield, or the popular HD version with advanced clarity and a "glass-like surface".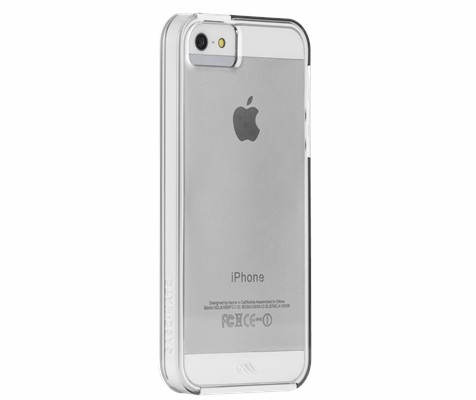 Case-Mate has a whole slew of iPhone 5c and iPhone 5s options available. The
Naked Tough
iPhone 5s case is another transparent option, but Case-Mate's
Brilliance
and other collections for men and women is where things get really crazy. Case-Mate offers a lot of high-end, blinged out cases starting at $80 and up. There are tortoise shell cases, leather cases with Swarovski crystals, wood cases and so on. Case-Mate also carries basic and more affordable cases like its $25
Tough model
for the iPhone 5c.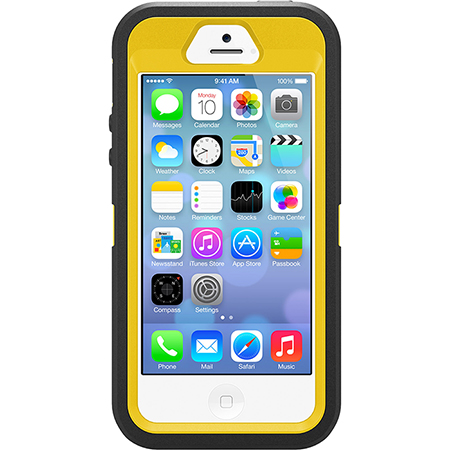 Just want protection? The Defender from OtterBox is a rugged iPhone 5s case with built-in screen protector. It will be available in multiple colors for $50 in the coming weeks.
Amazon also has a few iPhone 5s and iPhone 5c cases, sleeves and bumpers starting at $10 and up.
Most of the retailers mentioned above feature some kind of custom case option where you can upload your own images and create your own designs. They are also very well known and trusted accessory makers who have been creating products for Apple devices for a very long time.