Submitted by Sammy Snyder on
Flash Gordon fans will be able to download the official iOS game from the App Store on Thursday. Flash Gordon the game is based on the 1980 film starring Sam Jones. Yes, the same Sam Jones who also appeared in Seth MacFarlane talking teddy bear flicks, Ted and Ted 2. The side-scrolling endless-runner features three songs from the movie soundtrack by Queen and five levels: Ming's Palace, Skies of Mongo, Arborian Forests, Aerial Assault, and War Rocket Ajax. Players can play as either Flash Gordon or travel journalist Dale Arden.
The goal of the game is to see how far you can get while battling the minions of Ming the Merciless. Players can also collect coins and rewards, complete missions setup by Princess Aura and compete against their friends and other players on the leaderboards while trying to unlock new levels. The game includes power-ups and the ability to upgrade power-ups to tilt the game in your favor.
UPDATE: Flash Gordon has landed on the App Store early and is now available for download. Here's a few official screenshot and synopsis:
"Gordon's alive! And he needs your help to escape the evil clutches of Ming the Merciless... Put your reflexes to the test in an action-packed adventure based on the cult classic Flash Gordon. Rock-out while you adventure through Mongo to music from the original movie soundtrack by Queen."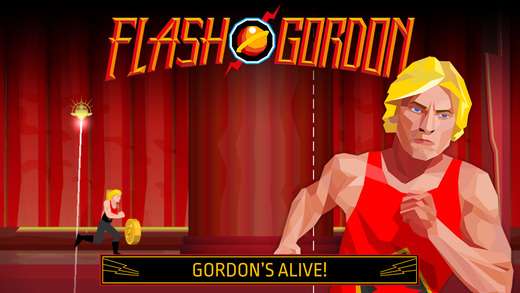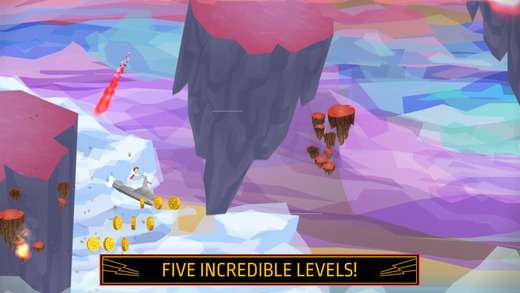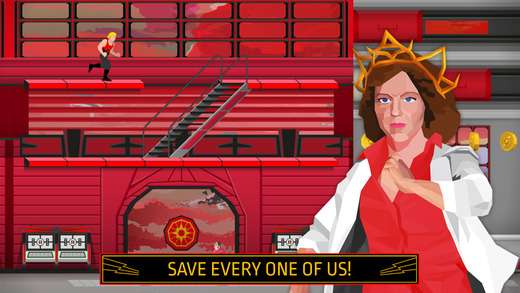 Flash Gordon
supports all devices running iOS 7.1 or later. Check out the gameplay video below.