3D Touch technology, which debuted with the iPhone 6s models, gives the touch screen another dimension of functionality, allowing users to perform the usual soft taps, and adding two levels of harder taps to activate "Peek and Pop" features. While Apple hails the technology as "the next generation of Multi-Touch," some lament it as simply right-click functionality that could have been achieved with a long press (which will very likely show up as a jailbreak option for older iPhones). While 3D Touch is certainly capable of more than that, its application is very much in its infancy, and third party programmers are really just getting started with it. Many iPhone 6s owners are also unaware of all it currently has to offer. Here are some of the more useful 3D Touch features that you should know about:
1. Quick Actions - This shouldn't be a surprise, as it was one of the most advertised features of 3D Touch. Quick Actions are options that come up when various apps are hard pressed. While some aren't terribly compelling, others will become a normal part of your navigation. For instance, the Quick Actions on the Camera app include Take Selfie, Record Video, Record Slo-mo and Take Photo. While it isn't unbelievably faster, simply hard pressing the Camera app and selecting record video gives you a much better chance of quickly capturing a moment unfolding in front of you, rather than opening the app and selecting record video. Maps also has a useful Quick Actions menu that includes Search Nearby, Send My Location, Mark My Location and Directions Home. Other native apps that have useful Quick Actions include Phone, Messages, Calendar, Mail, Notes, Contacts, News, iBooks, App Store and Safari.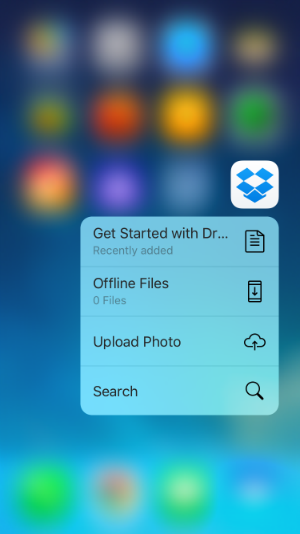 Most of the big name third party apps have Quick Actions as well, including Facebook, Twitter, Pinterest, Instagram and Dropbox among others. The list grows daily.
2. Change the keyboard to a trackpad
- This is a great feature that makes editing an email or message a whole lot easier than before. Tap "slightly harder" anywhere on your keyboard and it will turn grey and behave as a trackpad. Now you can quickly move your cursor anywhere in the text. Tap harder and you can highlight words, sentences, etc.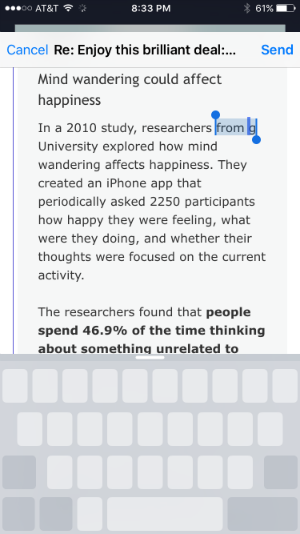 3. Preview emails and links - Just like it sounds, this lets you preview an email with a hard press and hold so you can see if it is worth your attention at the moment. If it is, press harder and it pops open. If there is a link within the email, you can press and hold to preview it as well. Furthermore, if it looks like an interesting page but you don't have the time to look at it at the moment, simply swipe up while you are in the preview and you will have the option to add it to your reading list or copy it.
4. Access the App Switcher - This is a matter of preference, you can still double press the home button to bring it up if you prefer, but if you want to give your home button a break, press hard on the left side of your screen and drag right to open the App Switcher.
5. Quick share photos - Rather than opening each photo you want to share, this allows you to share right from your Years, Collections and Moments views by simply pressing hard on a photo and dragging up. This gives you the option to share it, delete it, set as a favorite or copy it.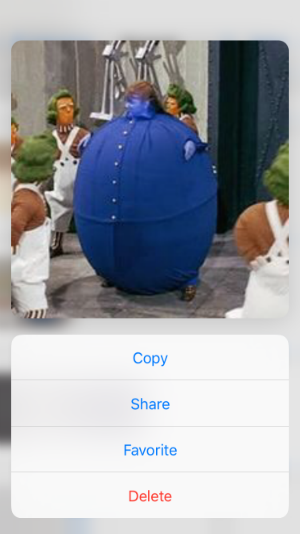 So those are a few that I've found useful, but I'm sure there are some I didn't mention, and I'm sure there are many more to come. One more useful feature of 3D Touch is that you can customize it to your preferences - in Settings you can adjust the sensitivity of the Peek and Pop functions. Or, if 3D Touch isn't your thing, you can also disable it altogether.