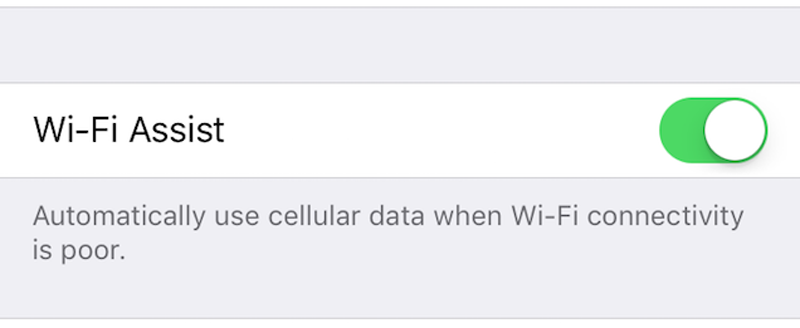 Wi-Fi Assist is a feature added with the launch of iOS 9. The iPhone 5 and later can use Wi-Fi assist to stay connected to the Internet over slow or otherwise poor Wi-Fi connections.
For example, if the iPhone moves out of range when connected to a Wi-Fi network, and the signal decreases to one bar iOS 9 will automatically use cellular data to retain the Internet connection. One caveat is that cellular data usage may increase when Wi-Fi Assist is active.
To prevent heavy data usage or excessive carrier billing, Wi-Fi Assist will not use cellular data when roaming. The feature will also not be invoked by apps running in the background, or when using some streaming audio or video apps.
See more about Wi-Fi Assist directly from Apple on this page: About Wi-Fi Assist.