Submitted by Anders Batten on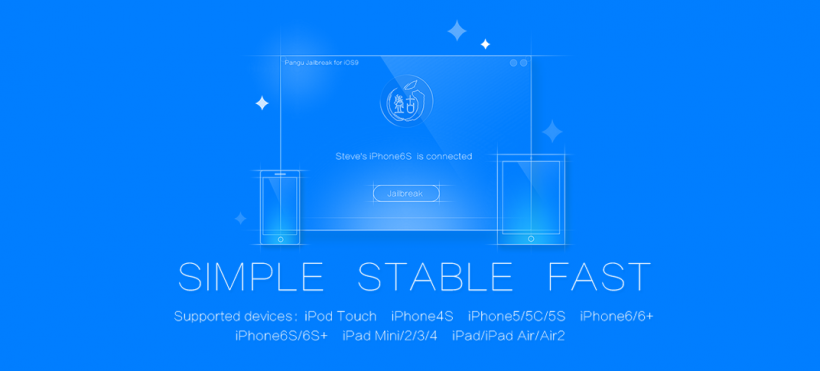 Pangu today has released version 1.1.0 of its iOS 9 jailbreak tool. The update improves the success rate and reliability for 64 bit devices, according to the official changelog. Users with an iPhone 5s or later who were experiencing trouble installing the iOS 9 jailbreak tool can try again with v.1.1.0. The upated jailbreak is now available for Windows at en.pangu.io or through Cydia for users with version 1.0 already installed.
Version 1.1.0 also optimizes the backup process, improves jailbreak speed and fixes a few bugs.
You can learn how to jailbreak any device running iOS 9.0 to 9.0.2 by following our jailbreak tutorial.
Version 1.0.0 of the
iOS 9 jailbreak tool
was released on October 14, 2015. On October 15 Saurik updated Cydia to version 0.9.6010 to support iOS 9.0 and later. The latest version of Cydia (v.0.9.6011) was released on October 18 for users still running iOS versions before 5.0. Saurik also tested
Pangu 9
on an iPhone 6s around 1100 times to discover that it had a success rate of 85 percent, meaning only a small percentage of users should experience problems such as non-recoverable boot loops. Users who were experiencing these problems should restore their device and re-jailbreak using version 1.1.0 of the jailbreak tool.
The Mac version of the Pangu changelog is still listed as "coming soon". You can see the Pangu 9 changelog history here.
Also don't forget to always backup your device before jailbreaking and to read all the instrcutions listed on the official Pangu website before downloading the jailbreak tool.