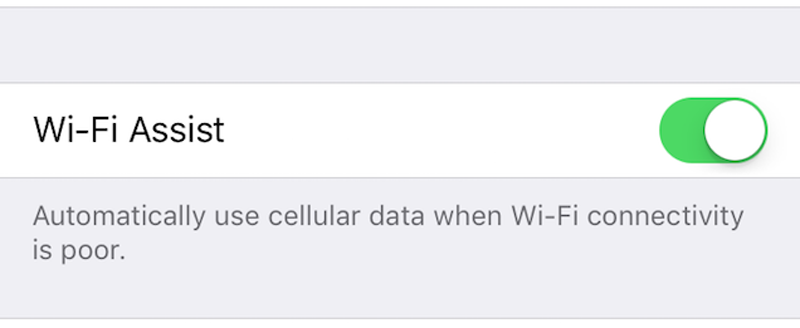 Most Apple devices running iOS 9 can use Wi-Fi Assist to enhance a weak data connection by turning on cellular data automatically. Once iOS 9 is installed, Wi-Fi Assist is switched on by default.
What if you can't find Wi-Fi Assist in the iOS 9 Settings? There are some Apple devices that run iOS 9 but do not support Wi-Fi Assist. Wi-Fi Assist is included in all iOS 9 devices, except for the following list:
iPhone 4s
iPad 2 Wi-Fi + Cellular
iPad 3G (third generation) Wi-Fi + Cellular
iPad mini (original) Wi-Fi + Cellular
Of course, on any devices without a cellular data connection Wi-Fi Assist is not relevant. Wi-Fi Assist will not appear in the settings on Wi-Fi only devices running iOS 9.