Submitted by Bob Bhatnagar on
Some iOS 8 users have reported Wi-Fi problems such as slow speeds and other performance issues. Developer Mario Ciabarra suspects the Wi-Fi inconsistencies are because Apple is "using Bonjour over AWDL" and "constraints" of the Wi-Fi hardware make this difficult. Click here to see Mario's detailed write-up on the issue.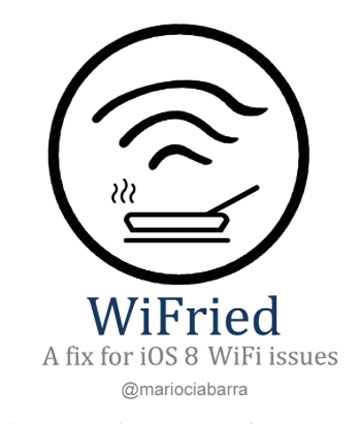 The good news for those with jailbroken iOS 8 devices is Mario has released a tweak called WiFried to solve the problem. Once installed, WiFried provides a toggle in Control Center AirDrop settings. The toggle will disable AWDL (Apple Wireless Direct Link) support, allegedly improving Wi-Fi performance. Note that while AWDL is disabled, AirDrop will not be available.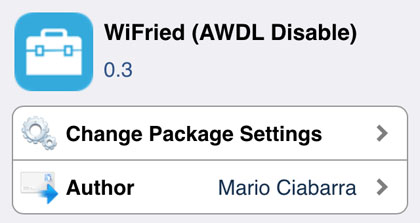 Mario notes that some OS X users have also experienced Wi-Fi performance issues with Yosemite. Mac users can use the following command in Terminal to disable AWDL/AirDrop and improve Wi-Fi connectivity:
sudo ifconfig awdl0 down
To use AirDrop again, replace the word "down" in the above command with the word "up".
WiFried (AWDL Disable) is available from the ModMyi repository on Cydia for free. To start customizing iOS, click here for instructions on how to jailbreak iOS 8.1 with Pangu. Those with older firmware can check here for details on jailbreaking iOS 7.0 with evasi0n 7. The previous release of Pangu will jailbreak devices running iOS 7.1. Find out how to purchase and install Cydia tweaks with this guide.
For more tweaks and jailbreak news follow us on Twitter and Facebook.