Submitted by Bob Bhatnagar on
Ever hear of AirDrop? Those who are used to file sharing with their newer Mac computer will find the term familiar. Now it seems Apple is prepared to equip its next generation iPhone with the technology. According to 9to5Mac, the OS X Lion adhoc file-sharing protocol is likely to be added to iOS 6.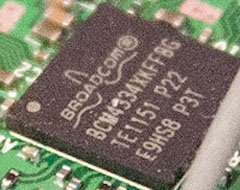 This is all thanks to the Broadcom BCM4334 hardware that has been found in iOS 6 code. This chip uses a more efficient 40nm process, which is a step above the 65nm process found on chips in the iPhone 4S and iPad 3. When it comes to power, the new Wi-Fi chip reduces consumption by almost half, and increases standby time by three orders of magnitude.
Broadcom describes the BCM4334 as follows:
The Broadcom BCM4334 single-chip dual-band combo chip provides a complete wireless connectivity system with ultra-low power consumption for mass market smartphone devices. Using advanced design techniques and 40nm process technology to reduce active and idle power, the BCM4334 is designed to address the needs of highly mobile devices that require minimal power consumption and compact size while delivering dual-band Wi-Fi connectivity. The chip includes IEEE 802.11 a/b/g/n single-stream MAC/baseband/radio, Bluetooth 4.0 + HS, and an integrated FM radio receiver.
So what does it all mean? The fact that the Broadcom BCM4334 supports dual-band Wi-Fi means the chip is prepared for Apple's AirDrop protocol that is currently used for sharing files between Mac OS X Lion machines, and this could potentially be added to iOS 6. Not only this, but the reduced battery consumption is good news for Apple engineers looking to compensate for power-hungry LTE 4G radios and a larger display.
Hopefully we'll learn more about iOS 6 and its wireless file sharing capabilities from Apple's official announcements at WWDC later this month.