Submitted by Bob Bhatnagar on
The sixth generation iPhone will be here in no time, and thanks to the release of the third generation iPad we have a glimpse into Apple's plans for hardware on their next big product. Widely rumored to have a larger screen, the iPhone 5 is highly anticipated to launch in summer or fall 2012.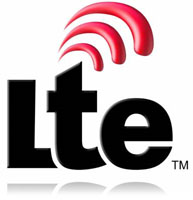 So what can we expect to see in the iPhone 5? DigiTimes is making predictions again, all based on their connections within the Asian supply chain. Although their track record is not 100 percent, they claim that Apple is planning to provide similar LTE functionality on the iPhone 5 as is currently delivered on the iPad 3.
This makes sense, as LTE networks across North America are being built out and maturing every second. Consider the new iPad a test bed for the future iPhone. With an additional six months of development time (assuming an October iPhone 5 release) the 4G LTE networks of both Verizon Wireless and AT&T Mobility will be ready for iPhone action. Assuming the report is correct, iPhone owners can look forward to blazing fast wireless speeds over the cellular data connection.
Apple has still kept FaceTime off of the LTE network for the time being, limiting the feature to Wi-Fi networks only on the iPad. Just as they have raised the minimum app download size over cellular data connections to 30MB, changes to IOS are likely to come that would accomodate these higher data speeds. How fast are these speeds? Some have said 4G LTE on mobile devices is even faster than home cable modems. There's no telling how making these speeds ubiquitous among iPhone owners will affect data usage. If history is any guide, wireless carriers will save precious bandwidth by capping data plans and raising prices.
We are sure to hear more rumors about the next iPhone in the coming months. The time is ripe for Apple to jump into the 4G LTE game sometime this year.