Submitted by Frank Macey on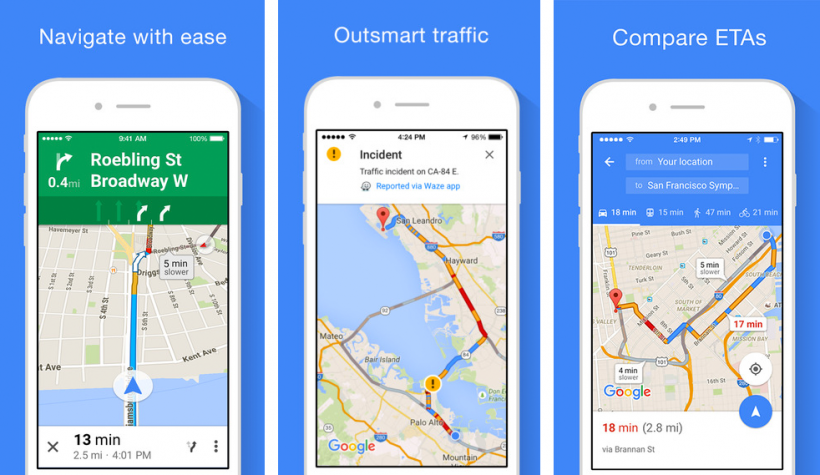 Hot on the heels of last month's Google Maps update, the company has brought several new features to iOS users. While the last update added spoken traffic alerts to navigation, the most significant new change isn't even listed in the official change notes. Looking at the Google Maps iTunes preview, it's clear the company has added popular business hours and real-time gas prices. But in addition to bug fixes, version 4.13.0 gets offline navigation capability.
Offline navigation means directions or local search results will not be limited or interrupted when the data connection is lost. In order for this feature to work, a map area must be saved for offline viewing by entering a special search term. Once the maps are stored on the iPhone, iPad or iPod touch, the app functions normally regardless of its connection to cellular data or Wi-Fi.
Starting with Google Maps version 2.0, the iOS app made it possible to save map areas for offline viewing only. Google has started rolling out the full offline functions, which will soon be widely available. If offline navigation is not currently operational on your iOS device, try again in a few days.
When it comes to the other changes, the new business hours data points to which times are the most popular at specific locations. For example, some malls are swamped on the weekend and can be avoided during these times by using the app. Last but not least, when perusing gas stations in the area the latest prices are listed in search results. If the price shown is older than 24 hours, it will be marked with an asterisk as it may have changed.
Google Maps is free and requires 47.4 MB of space and iOS 7.0 or later to install.