Submitted by Thomas Estilow on
ZAGG is now offering Z.buds on their website at a discount. Buy one get one half price! Not only that, in the time since we reviewed the Z.buds on this site, ZAGG has introduced two new nylon cord colors, yellow and pink.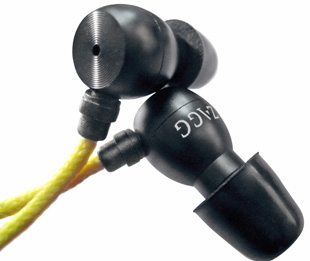 ZAGG is offering the discounted price until February 28th... but wait, there's more. Ordering two pairs ($79.99 + $39.99) makes your order with ZAGG over $100, so they throw in a FREE USB dual car charger!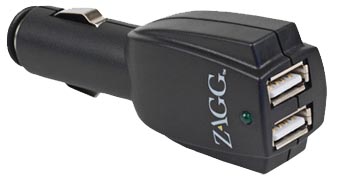 All products from ZAGGaudio come with a 45 day money-back guarantee, and ZAGG's lifetime trade-in guarantee. If your Z.buds should ever fail you, ZAGG will replace them for a $20 deductible that covers diagnostics, repair/replacement, disposal, processing, and shipping and handling.
Highlights from our review:
If you're going to spend money on accessories, a headphone upgrade is essential. Getting a pair of Z.buds is like getting a whole new iPhone.
The Z.buds are brilliant in their simplicity. When you pull the phones out of your ears they drop down to the side and are suspended by the slider behind your neck (what Zagg calls
Hangin' Tight
). This allows them to be easily located and re-inserted.
I was impressed that the Z.buds are marked RoHS compliant. For those who don't know, that means Zagg is using cutting-edge manufacturing technology to make Z.buds free of toxic chemicals and heavy metals like lead.
There's over three feet of cord to work with when the Z.buds are hanging around the neck. Even with all this, after throwing them into a jacket pocket the cord does not get tangled up. This feature alone makes purchasing the Z.buds worth every penny.
With quality construction and unique design, Z.buds have reminded me that the iPhone is a great portable music player. They are a great value for $79.99. I would expect to pay more for earphones that look, fit and sound this good.
ZAGGaudio Z.buds won the 2009 CES Innovations Design and Engineering Showcase award! Now buy one pair of Z.buds and get another pair at half price until February 28th. They make a great gift idea... and come with the USB dual 12v car charger at no additional cost!