Submitted by Marshall Walker on
Samsung has sent out invites for its Galaxy Unpacked 2016 press conference which will take place one day before Mobile World Congress in Barcelona, Spain. The event is being held on Sunday, February 21 at the CCIB, and it will be streamed live on YouTube at 7pm. Samsung is expected to announce its next-generation Galaxy S7, Galaxy S7 Edge and rumored Gear 360 virtual reality camera during the event.
The official description to Samsung's Galaxy Unpacked teaser video reads: "Get ready to rethink what a phone can do. #TheNextGalaxy will be revealed at Unpacked on February 21. Watch it live from Barcelona on www.samsung.com."
The video shows a person wearing a Gear VR headset reaching for a blue box with the hashtag #TheNextGalaxy.
The Android rumor mill has speculated that the Galaxy S7 will boast a 5.1-inch 1440 x 2560 quad HD display and be powered by either a Samsung Exynos 8890 or Snapdragon 820 processor with 4GB of RAM. The Galaxy S7 Edge is expected to be equipped with "a slightly larger curved 5.5-inch display with the same resolution" as the flagship S7, according to ZDNet. Both the Galaxy S7 and Edge will also ship with Android Marshmallow 6.0.1.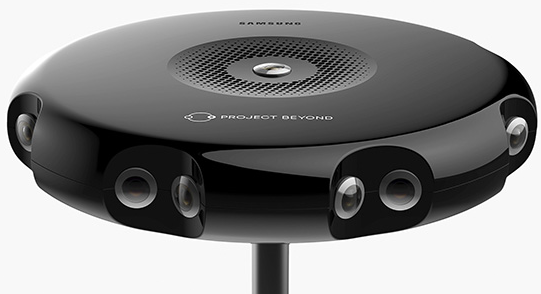 The Gear 360 VR camera is a "spherical camera capable of capturing 360 degree imagery using two 180 degree fisheye lenses," according to
SamMobile
. It can be paired with a smartphone using Bluetooth and Samsung's Gear 360 Connect app, and it will ship with its own battery and built-in storage.
Galaxy Unpacked 2016 comes a few weeks before Apple's rumored keynote in mid-March. The iPhone-maker is expected to announce its second-generation Apple Watch, iPad Air 3 and a 4-inch iPhone rumored to be called the "iPhone 5se".