Apple enthusiastically introduced Live Photos last September along with the iPhone 6s and 6s Plus. The feature allows users to create short videos around their stills by recording 1.5 seconds of video before and after the still image. The resulting three second clip adds an extra dimension to the image, giving life to the moment. While many consider it gimmicky (and a storage hog), the feature certainly has its place and, like any other photo or video, fans of it will want to share their moments.
At present, only other iOS 9 users can view Live Photos, and third party adoption has been slow at best. The typical way to share a live photo across a broad spectrum is to convert it to a GIF and go from there. This takes a bit of time, and though there are iOS apps that can do it, like Lively or Live Studio among others, they often require an in-app purchase to get rid of their watermarks. The wheels are in motion though, as some of the more popular social media outlets have recently included streamlined live photo sharing.
Facebook first added live photo sharing with its December update (though it is a gradual rollout), making the process as straightforward as can be. Here's how to do it:
1.
Open up your Facebook app and tap Photo.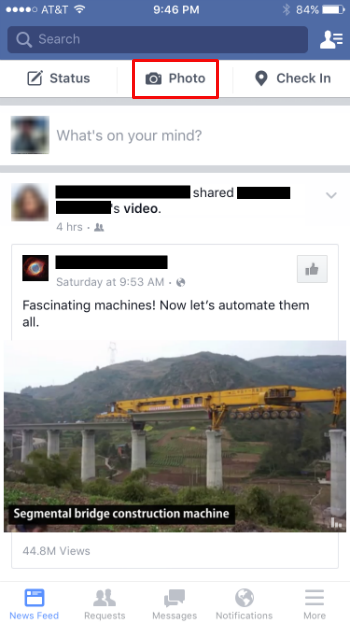 2. Choose the live photo you want to share. Unfortunately there is no indicator as to which photos are live, so you'll have to remember.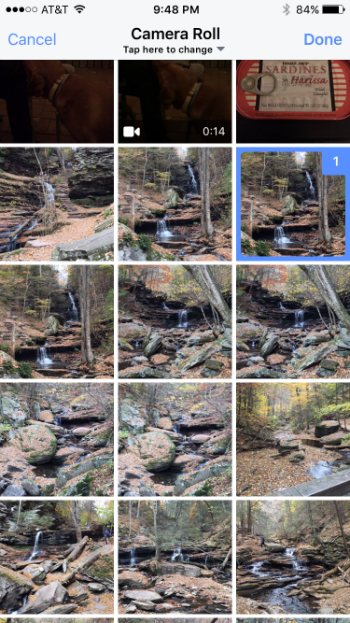 3. Tap Done in the upper right.
4. Most importantly, tap Live in the bottom right corner. If you don't, Facebook will use the still image.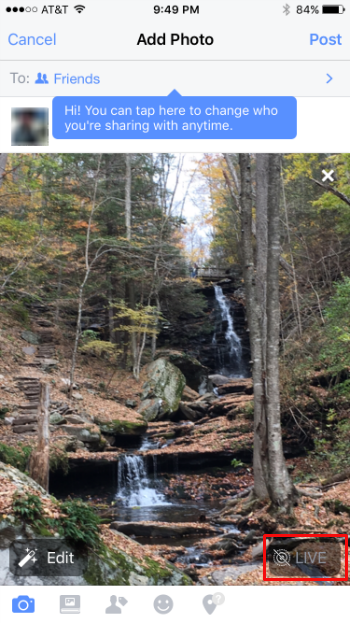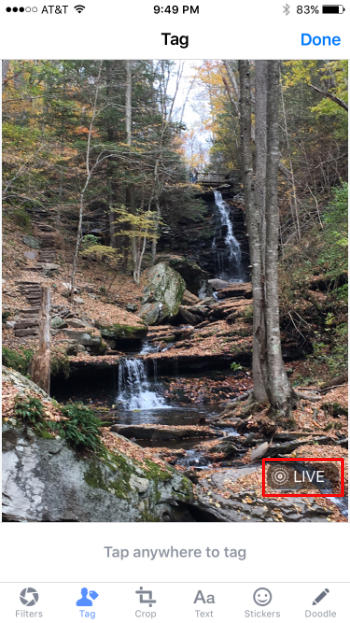 5. Now you can edit and add a caption if you wish. When you are ready, tap Post in the upper right.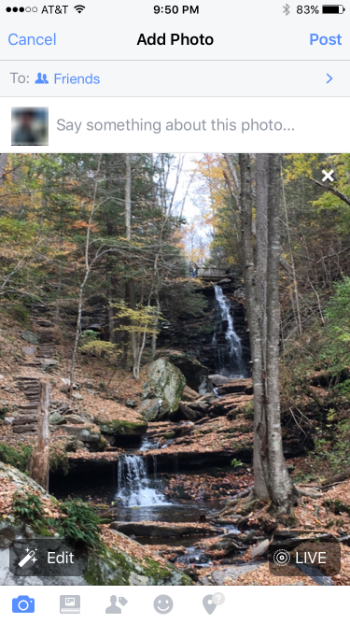 That's all there is to it. Live photos posted in a news feed will be denoted by a circle icon in the bottom right. To animate them, deep press with 3D Touch (for iPhone 6s and 6s Plus owners) or long press (for other iOS 9 devices). At the moment, only iOS 9 devices will be able to view them, and Facebook is rolling out the feature gradually, so you may not be able to post/view live photos yet.