As a self-described "visual bookmarking tool that helps you discover and save creative ideas," Pinterest is one of the most popular social media apps around. Over 100 million members use it on a monthly basis to get or share ideas on everything from do-it-yourself home improvement projects to cooking recipes to wedding planning. With all of the popular social media apps around, it is easy to find yourself overrun with notifications and messages coming from Facebook, Twitter, Instagram, Snapchat, Tumblr, Vine and so on. Whether you are paring down your social media exposure or looking to start fresh with a new account, deleting your Pinterest account is relatively easy compared to some others, which make you jump through hoops to completely close an account. Here's how to do it:
1. Open up the Pinterest app and tap on the profile button in the bottom right.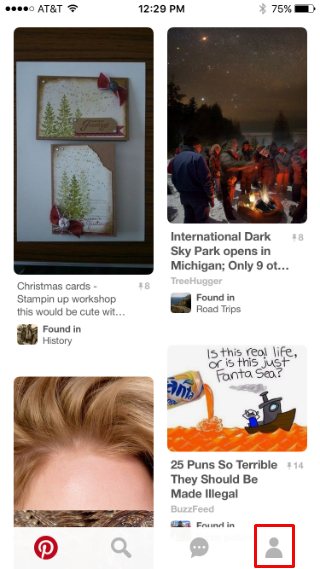 2. Open settings by tapping on the gear icon in the top right.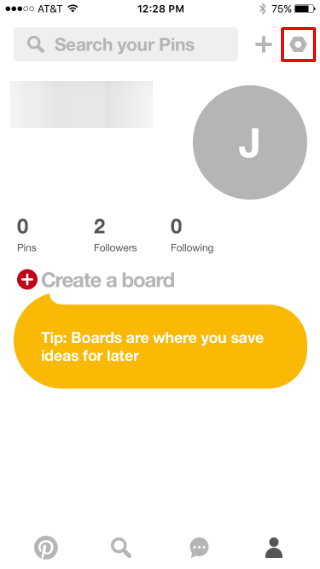 3.
Select Edit Settings.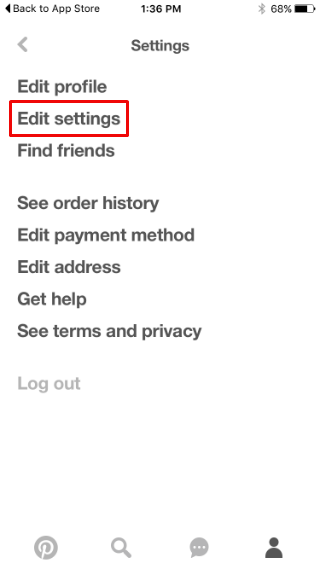 4. Scroll all the way to the bottom. You have a choice to deactivate your account or close it for good. If you deactivate, nobody can see your Pins or profile but you can still receive messages, and you can reactivate later. If you choose to close your account you won't be able to get your Pins or boards back.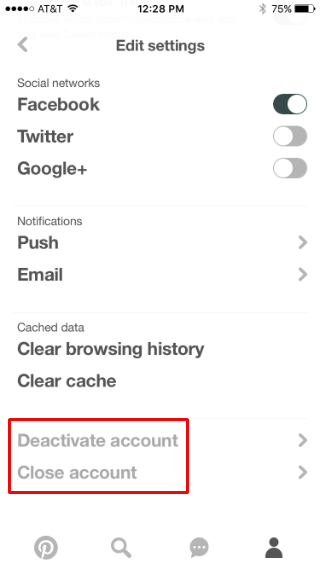 5. If you wish to permanently delete your account, select "Close account." You will receive an email asking you to confirm.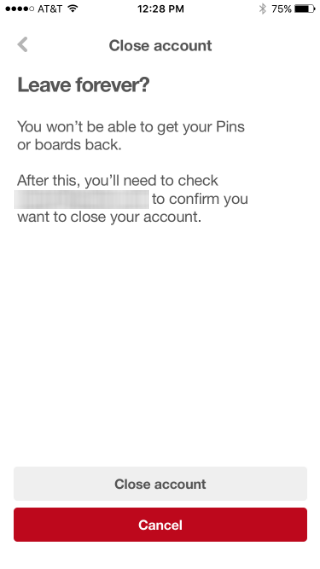 6. Open the email and confirm. Now you have a two week window in which you can reactivate your account by logging back in. After that your account will be deleted permanently.