If you are new to Snapchat, one of the most popular messaging apps in the world, or just not very familiar with all of its features, you may be disappointed that on the surface it seems like you can only send photos and videos you take with the app and not ones that are already in your camera roll. Fortunately this isn't the case, it's just not that obvious how to do it. If you have the Snapchat app on your iPhone or iPad and want to send photos from your Photos app, there are two ways to do it, here's how:
Using the Snapchat app
1. Open up Snapchat and search for a friend to chat with by tapping the button in the bottom left.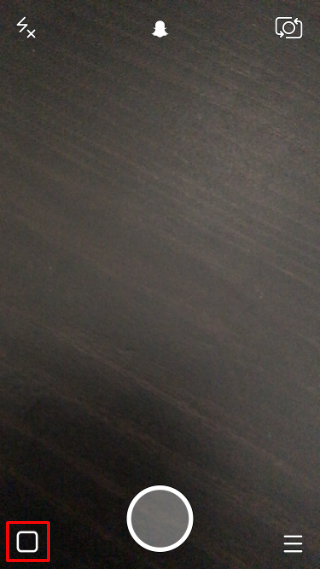 2. Swipe right on the friend's name to open the chat pane.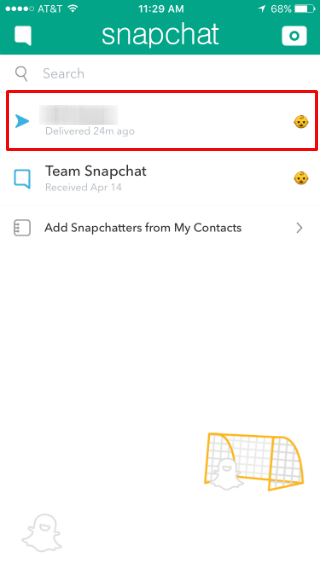 3.
Tap the photos button. You will have to give Snapchat access to the Photos app.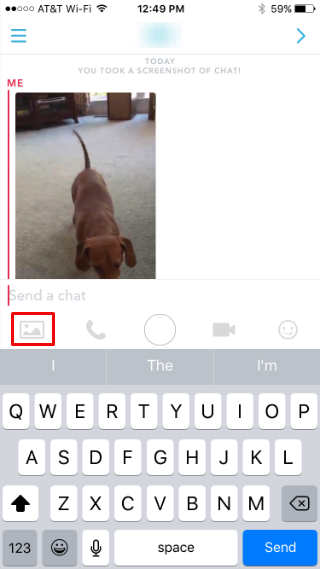 4. Now your camera roll will come up at the bottom. Finding the photo you want can be tedious, especially if you have lots of photos. The only method of navigation is to scroll through starting at the most recent. Select the photo or video you want (you can select more than one if you wish).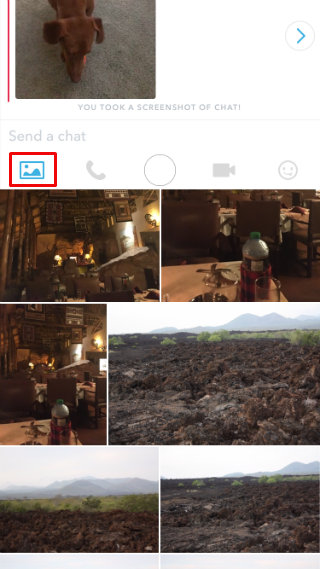 5. Now you can edit the photo/video with the Edit button in the bottom left. When you are ready to send, tap the send button in the bottom right.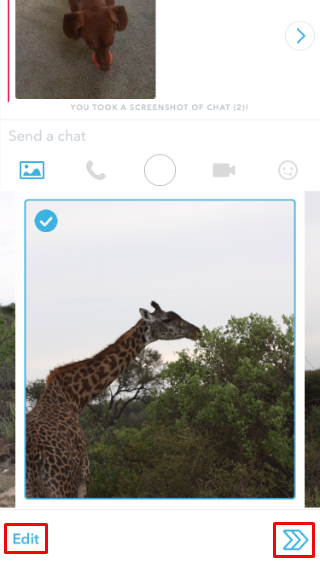 Using the Photos app
1. Another way to send your photos on Snapchat is through the Photos app, which is much easier to navigate through than doing it through Snapchat. Open up Photos.
2. Select the photo you want and tap the Share button in the bottom right. If it is on, you will see Snapchat in the top row of options. If you don't see it, tap "More" and toggle Snapchat on, then it will be available. Once it is there, tap on it.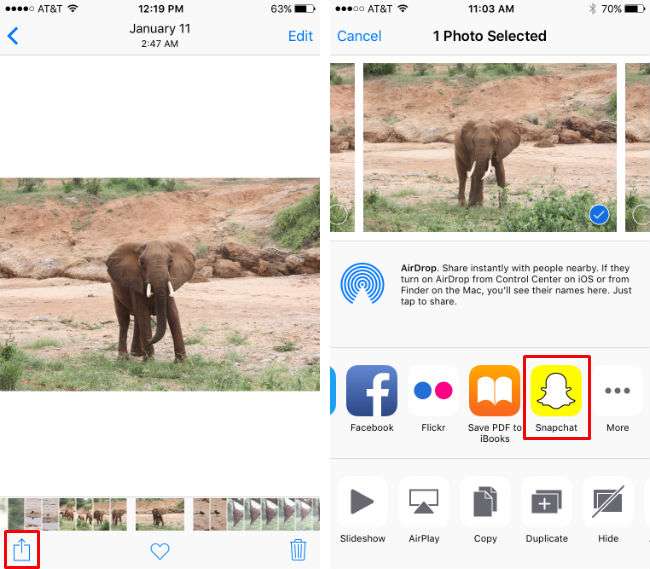 3. Now it will come up in Snapchat and you can edit it and send it. The only downside to this method is, for some reason, you can't add emoji stickers or add it to your Story. You can still draw on it and add text though.