Apple's recently announced iOS 10 and MacOS Sierra will likely launch this fall around the time that the iPhone 7 debuts, but both will be available for public beta testing at some point in July. As you know, early versions of any OS are often riddled with bugs that need to be weeded out before the initial launch. Apple's Beta Software Program gives you the opportunity to be involved in the process of discovering and reporting bugs.
iOS 10 has a lot of new features to wade through. The Messages app gains an array of new features including stickers, big emojis, bubble effects, and the ability to sketch and scribble responses among others. Apple has also opened up Messages to third party developers. iOS 10 will also finally let you remove stock apps like Tips, Compass, Podcasts, etc. Another big improvement - Siri will now work with third party apps. Notifications has some changes too, including rich links, meaning you will be able to view photos and videos in Notifications on your Lock Screen. The Lock Screen will now appear as soon as you raise your iPhone, so those with Touch ID can actually see it instead of immediately bypassing it. Photos in iOS 10 will be able to search your photos by people and objects. There are numerous other smaller changes and improvements as well.
If you want to participate in beta testing the new iOS, or if you just can't wait for the new features, you can register with the Apple Beta Software Program by following this link and signing in with your Apple ID.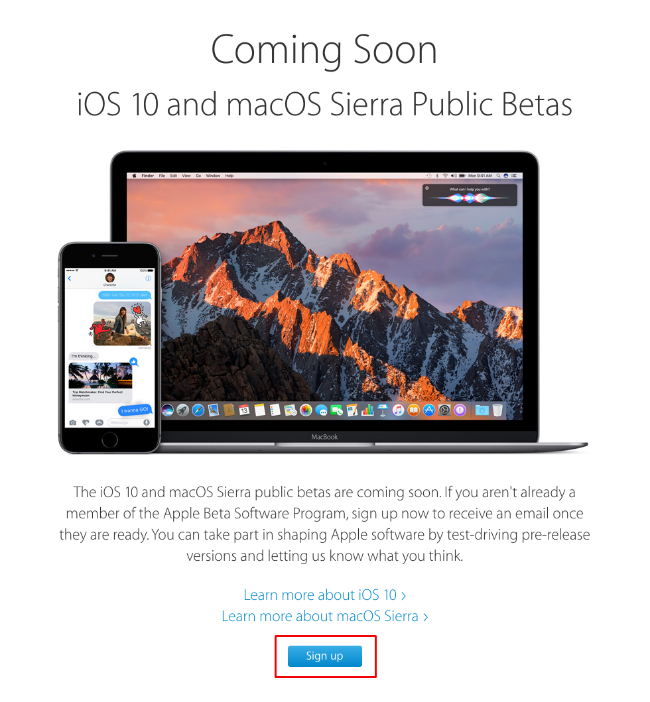 After you sign in you'll need to agree to some terms, then click on "iOS." Now you need to enroll your device, just click the link in the "Getting Started" section and follow the instructions.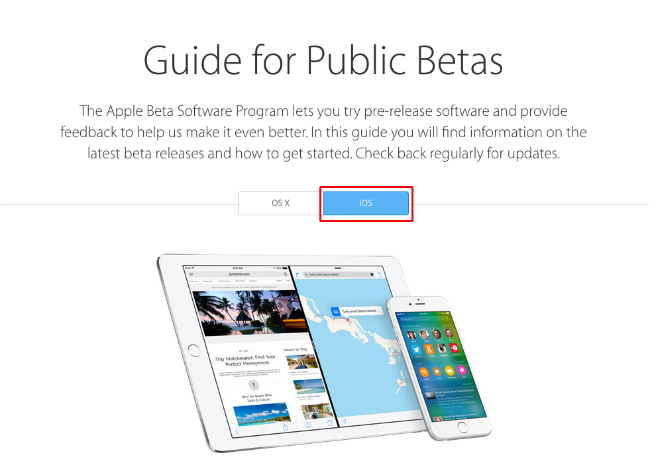 Once your device is enrolled you will receive and update message on your iPhone when the iOS 10 Public Beta is available, just like you would for any other iOS update.