Submitted by Marshall Walker on
One of the biggest changes in iOS 10 besides all the new messaging features is the redesigned Music app. Apple has created a simpler interface in an attempt to make Apple Music easier to use and songs easier to find. The app has larger fonts and bold titles with easy to understand tabs such as Library, Radio and Search. What makes Apple Music better than before is the ability to easily find your own music in the app.
Apple Music was met with criticism after the company redesigned the app and launched its own music streaming service in 2015. iOS users were confused on how to access music they had previously purchased through iTunes and how to listen to already existing playlists. The redesigned app in iOS 10 puts your music front and center in the easy to use Library section. The Artists tab looks like a Contacts page for musicians with an alphabetized list and easy to identify image icons.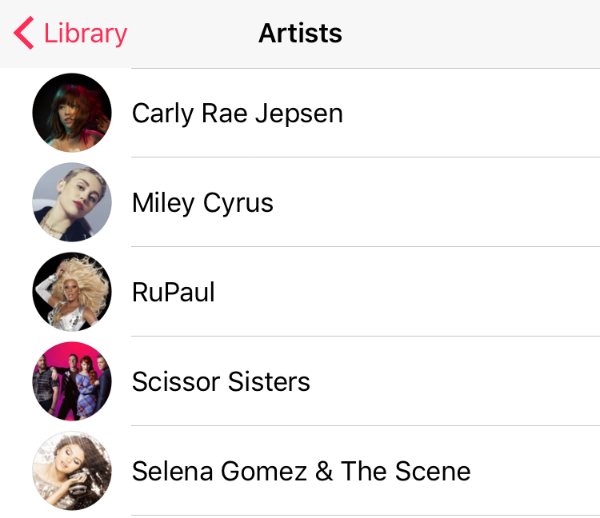 The app is heavily focused on album art making it easy to spot the musician you're looking for. The Albums tab includes large album art for easy browsing, or users can utilize the Search tab to quickly locate artists, songs and albums. The app also distinguishes between songs that you have actually downloaded onto your device so it is less confusing for Apple Music subscribers.
The For You section is basically the same as it was before. The app still offers suggestions for new music based on your past listening history, plus it offers a better mix of music and new playlists every day. You still need a subscription to access Apple's streaming service and take advantage of all the perks, like the For You section. You can join Apple Music by navigating to Settings > Music and tapping the Join Apple Music link. Non-members can still access the Connect and Radio sections. The Radio tab includes live streams to Beats 1, NPR, ESPN and Bloomberg Radio.
The Music app has also seen some slight tweaks from beta to beta, which suggests we haven't seen the final product. The redesigned Music app will be available in iOS 10 when it is released this fall.
The first public iOS 10 beta is now available for download on all supported devices.