Submitted by Anders Batten on
Apple finally revealed the iPhone 7 at its September 7th keynote at the Bill Graham Civic Center in San Francisco, CA, but instead of the normal excitement over new hardware, the Internet quickly responded to Apple's new $159 AirPods. It turned out the rumor mill was once again correct, and Apple decided to ditch the 3.5mm headphone jack in favor of more space and moving towards a "wireless" future. This means the standard EarPods and other wired-headphones of the past will not work with the new iPhone 7 and iPhone 7 Plus models. Apple also introduced a pair of wireless AirPods as a new accessory to their mobile products.
The AirPods resemble two dongles that you wear in your ears. They automatically sync with any compatible iOS device, and can sense when you're wearing them and when you're not. They also come equipped with Apple's custom-designed Apple W1 chip, which promises " better connection and improved sound."
iPhone owners have already taken to Twitter and Facebook to complain about the AirPods, which won't be released until December.
Tweets such as "I didn't even get the AirPods yet, but I already lost them," have begun to flood Twitter and other social media websites. The new wireless earbuds are also drawing comparison to Google Glass based on the perceived silliness of how people look while wearing them.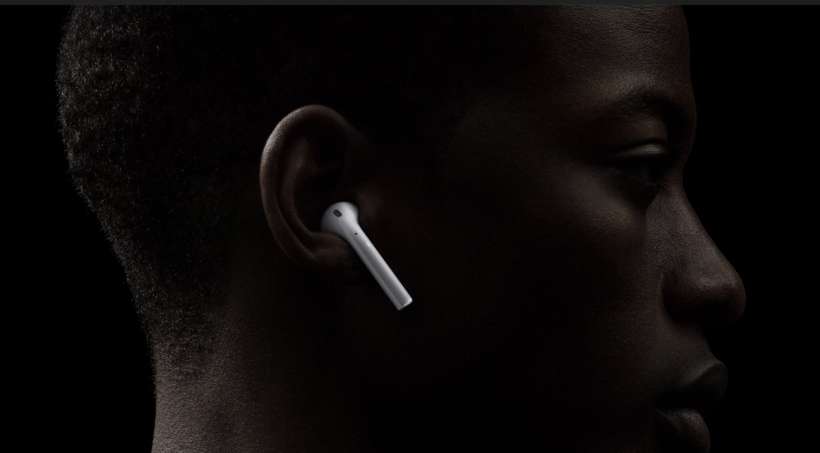 In an interview with
BuzzFeed
, Greg Joswiak, vice president of Apple Product Marketing, called the headphone jack a "dinosaur" while defending Apple's decision to go wireless.
"The audio connector is more than 100 years old," said Joswiak. "It had its last big innovation about 50 years ago. You know what that was? They made it smaller. It hasn't been touched since then. It's a dinosaur. It's time to move on."
Dan Riccio, senior vice president of Hardware Engineering, called the headphone jack "a hole filled with air," while adding that its removal is what allowed Apple to make the new iPhone water resistant.
While the memes are funny, it seems like a lot of Apple customers are a bit confused. The iPhone 7 doesn't actually ship with AirPods, instead it comes packaged with Lightning Connector-equipped EarPods, according to the "What's in the Box" section on apple.com.
Besides the infamous AirPods, Apple did deliver on two long requested customer features -- a water resistant iPhone and more storage. Both the iPhone 7 and iPhone 7 Plus carry an IP67 rating, meaning they are splash, water, and dust resistant under IEC standard 60529. Both models also now come in a new 256GB storage option.
The iPhone 7 and iPhone 7 Plus will be available for pre-order on September 9, 2016 and begin shipping on September 16. You will be able to look stylish in your new AirPods starting in December.