Can I Pre-Order the New Apple iPhone 3GS?
No more waiting in line. The iPhone 3GS is now available for pre-order online ahead of the June 19th release date. Apple and AT&T have indicated pre-orders will be delivered on June 19th (yes, delivered, not shipped).
For new subscribers to AT&T and qualifying customers, the 16GB model is priced at $199 and the 32GB iPhone 3GS is $299. Purchase requires a two-year service contract and an iPhone data plan. Owners of earlier model iPhones and other AT&T customers can check their upgrade status before purchasing the iPhone 3GS.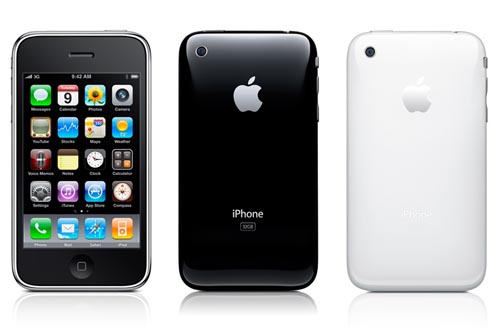 Customers who have had the iPhone 3G or another AT&T contract for less than 18 months may be charged a $200 premium over the above prices for "early upgrade" status. Others can get the iPhone 3GS at no-commitment pricing, which puts the 16GB and 32GB models at $599 and $699 respectively with no contract.
AT&T will support MMS and tethering on the
iPhone 3GS
later this summer. MMS is included in existing text messaging plans, while tethering will be made available for an additional monthly cost.
The "S" in iPhone 3GS stands for speed. Both iPhone 3GS models are available in black or white, and support data rates of up to 7.2 Mbps. Apple's new hardware features a faster processor, an auto-focus camera, and VGA video recording.
iPhone 3GS pre-orders will be processed on a first-come, first-served basis according to AT&T. In addition, the older 16GB iPhone 3G will continue to be available at a discount while supplies last.
Make sure you pre-order early. Click here to get started.