Submitted by Bob Bhatnagar on
Apple fans who expected to get their hands on the iPhone 4 next Thursday may end up disappointed. The system crashes caused by 600,000 pre-orders have resulted in inconsistent confirmation emails as AT&T's pre-order system remains temporarily closed for business.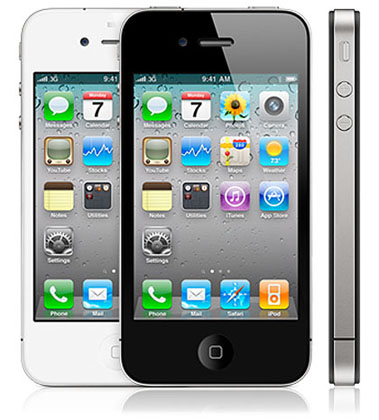 Apple now lists the iPhone 4 as shipping July 14, almost three weeks after launch day. Best Buy has suspended pre-ordering and has warned customers with a pre-order that they are not guaranteed an iPhone 4 on launch day. Instead, the pre-order will put them in a queue to receive their devices as soon as inventories are replenished after June 24.
Those expecting to wait in line for a while and leave the Apple or AT&T store with an iPhone 4 can think twice. Lines could be separated as they were for the iPhone 3GS launch, with pre-orders and pre-authorized customers receiving priority. Some have received emails with fine print stating that pre-authorization does not guarantee an iPhone 4 with your name on it. Chances are that inventories will be strained, to say the least.
Wal-Mart did not take pre-orders, however they are expected to have the iPhone 4 in stock on launch day. Radio Shack will also be selling the device. It's not clear how many units will be on hand at these retailers, but it's very clear that people trying to avoid the Apple and AT&T stores will swamp these two locations across the country. Pitching tents in the Wal-Mart parking lot may sound like a desperate move, but if you must have the iPhone 4 on June 24, options are running out.
Many customers who pre-ordered on Wednesday when they could finally get into the websites found that their shipping date was shifted to July 2. Apple and AT&T have received some flak for the pre-ordering failures, but it's clear that with record sales on the horizon Wall Street is thrilled and sales projections are being revised up. If you can live without an iPhone 4 next week it sounds like June 24 could be a good day to stay home and watch the chaos from afar.