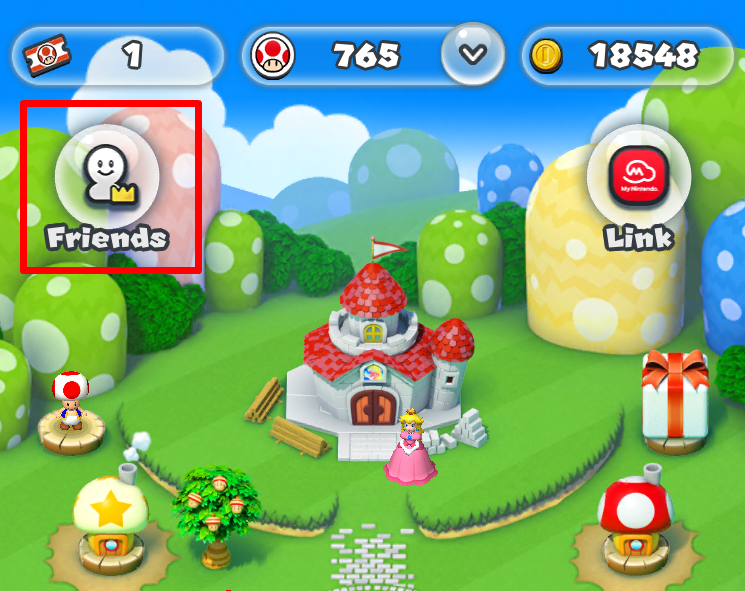 Nintendo has returned to its 12-digit player ID system in Super Mario Run. Luckily there are several ways to connect with your friends within the app. Adding friends allows you to see their best coin tally for each world, access their player stats and play them in the Friendly Run mode. Here's how to add friends in Super Mario Run:

Tap the Friends icon in the upper left hand corner of the Kingdom screen. From here you can see a list of friend invites sent from others in the Accept screen, or invite friends through social media, iMessage or email. Tap the Link icon to connect with friends through Twitter or Facebook, or tap the Invite icon to send a friend request through the Messages app or email. You can also search for friends using their 12-digit Player ID by tapping the Add icon. Just enter any 12-digit ID in the ID Search to locate your friends and send them an in-game invite.
You can find your own 12-digit Player ID in the
Add
section.