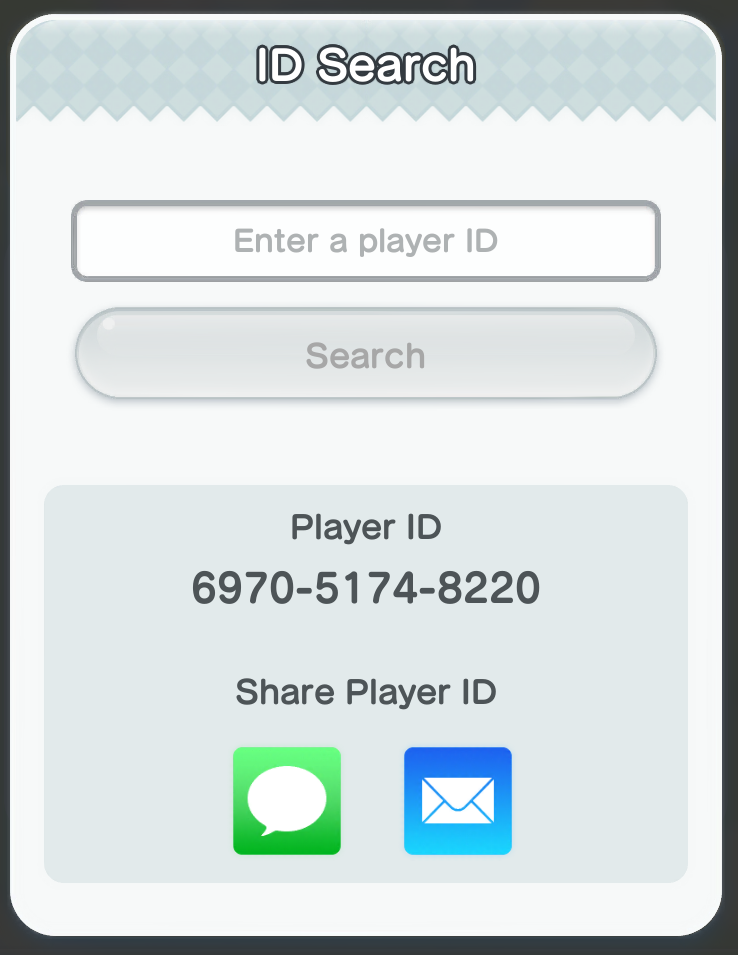 Your 12-digit Player ID allows you to connect with friends in Super Mario Run. Connecting with friends allows you to compete in the Friendly Run mode, and access your friend's stats. You can learn how to connect with friends here. You can also send your friends your 12-digit Player ID so they can send you an in-game friend request. Here's how to locate your Player ID in Super Mario Run:
Tap the Friends icon in the upper left hand corner of the Kingdom building screen.
Tap the Add icon.
You Player ID is located below the Search option in the Add popup.. You can easily share your ID with others through the Messages app or email from this screen.