I want to read a story in my iPhone's News app but don't have time to read the whole thing now, is there a way I can save it for later?
The iPhone's News app allows you to save articles to read later, so you don't have to worry about trying to find it again later in the day when it may well be out of your feed. To save a story, simply open the story up and tap on the share button in the bottom left, then choose "Save Story" from the second row of options.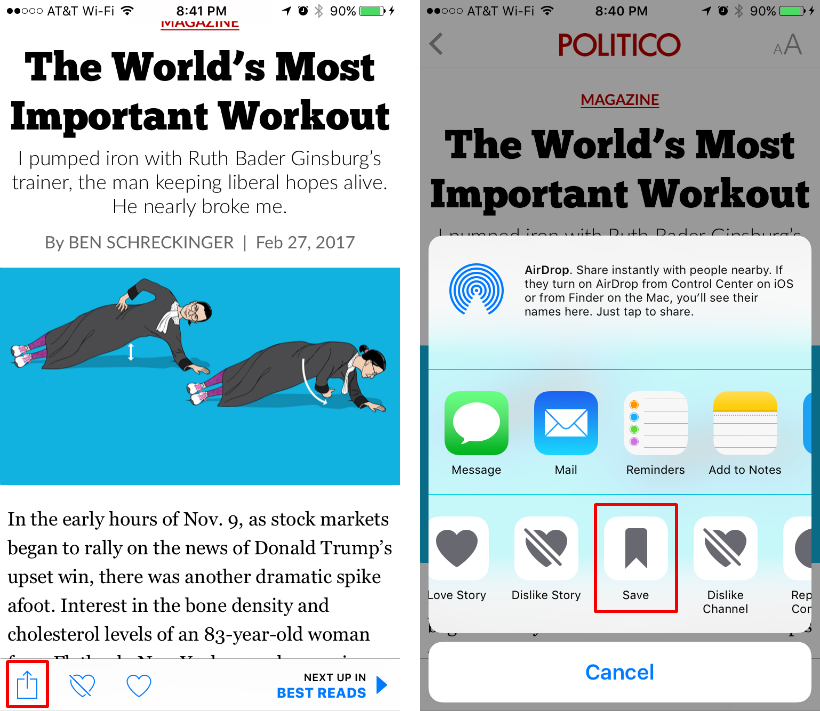 You can find it later in your saved section.