The Apple Watch Series 3 has an LTE cellular radio inside, and uses the entire display as an antenna. How much does it cost to get a data or calling plan for the Apple Watch?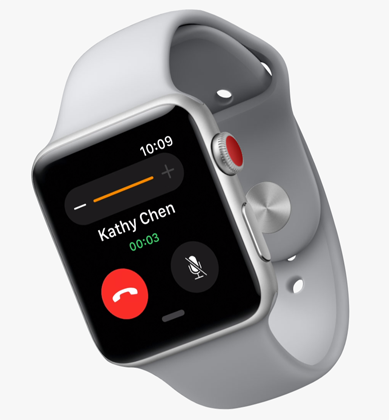 Apple Watch Series 3 can share a phone number with its paired iPhone, thanks to a built-in LTE cellular radio. When activated, the Series 3 can send and receive messages, make phone calls and use cellular data in other apps. Are carriers charging Apple Watch owners extra for this connectivity?
Yes, the Apple Watch Series 3 can be added to qualifying wireless plans for $10 per month as a wearable device. Activation charges may apply.
The following carriers have announced they will offer an Apple Watch with GPS + Cellular plan for the price of $10 monthly:
AT&T
Sprint
T-Mobile
Verizon