All current iPhone models now ship with Face ID instead of Touch ID, but you do not have to use the new facial recognition technology as your primary passcode option. You can disable Face ID and choose to use your passcode or no passcode at all to unlock your device.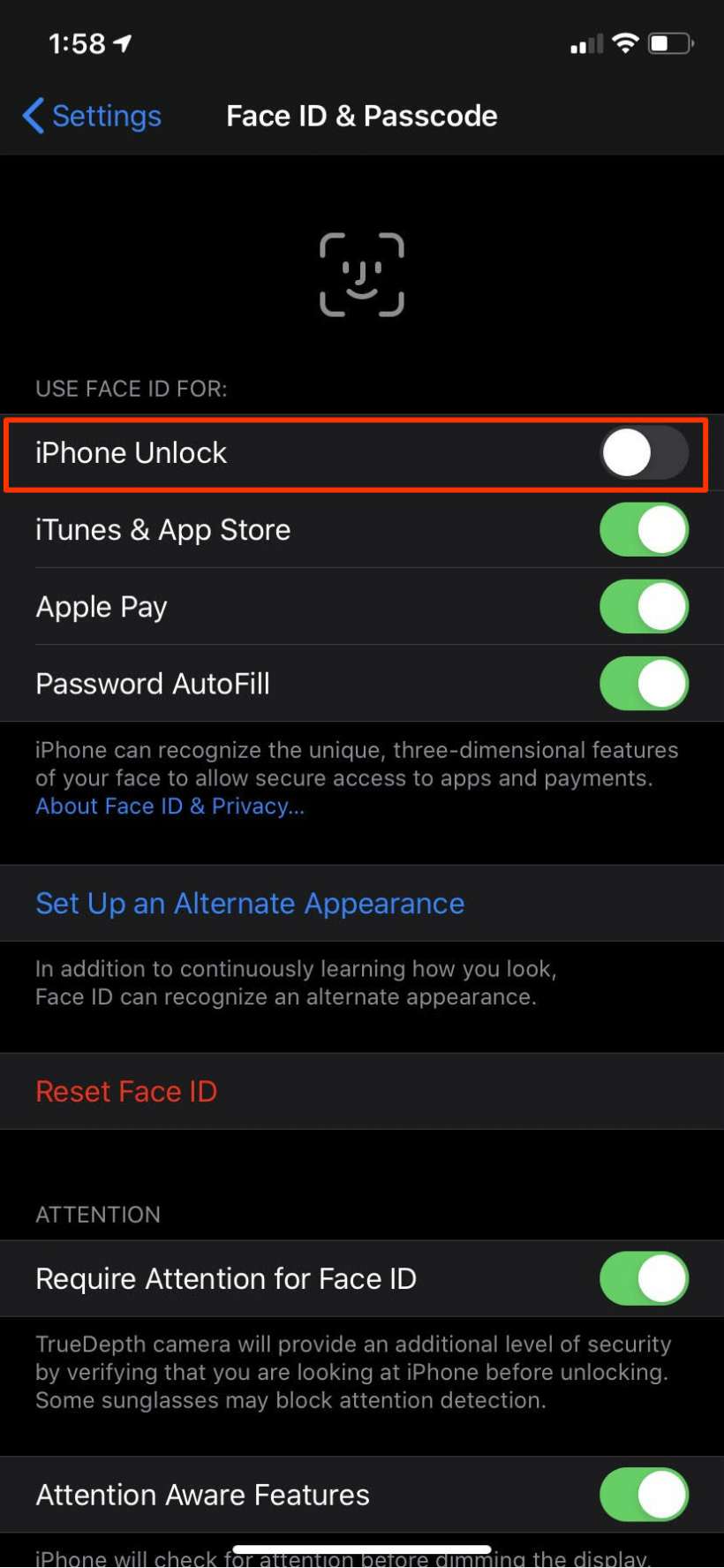 Face ID is a new facial recognition technology that projects and analyzes more than 30,000 invisible dots to create a detailed map of your face. This allows you to unlock your phone just by looking at the display. The technology is so advanced that it works with make-up, hairstyle changes, hats, glasses and most sunglasses. Face ID replaces Apple's fingerprint sensor Touch ID and the Home button.
You can opt to disable Face ID and use the old-fashioned 6-digit passcode option. Here's how:
Open the Settings app on your device.
Tap Face ID & Passcode.
Enter your 6-digit passcode.
Tap the iPhone Unlock slider so it is OFF/WHITE.
From here you can also choose to disable Face ID for your iTunes and App Store purchases, Apple Pay and Password AutoFill. You can also adjust the amount of time your device will require a passcode or disable the use of a passcode.