The iPhone X does not have a home button thanks to its edge-to-edge Super Retina display. To accommodate this design change, several gestures have been moved around. So how can I show the notification center on iPhone X?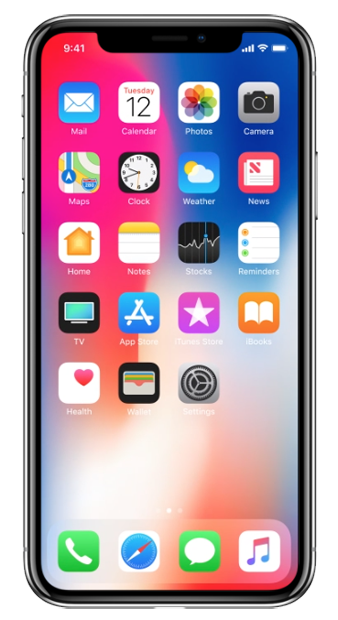 To view notifications on the iPhone X:
Swipe down from the top left corner of the screen.
On other iOS devices, the notifications list can be invoked by swiping down from anywhere along the top of the screen. iPhone X owners will have to remember to use the top left corner of the display to show pending notifications.
Swiping down from the top right corner of the iPhone X screen will reveal the Control Center.