Submitted by Marshall Walker on
The Files app was introduced in iOS 11 as a replacement to iCloud Drive app. It allows you to browse, search, and organize all your files stored on your device, in iCloud Drive or in other supported third-party apps, like Google Drive or Dropbox. You can organize your files by Name, Date or Tags, but first lets look at how to add third-party apps so all your files will be displayed.
Add Third-Party files to the Files app
Open the Folders app on your device.
Navigate to Browse.
Tap the Edit button.
Tap the slider next to the third-party app you would like to add.
Now that you have all your file sources added you can return to Recents > See All. From here swipe down on your display to see the sorting options, Name and Date.
Tap the list icon in the upper right hand corner to switch between grid or list view.
How to tag a file
You can also organize and browse your files by colored tags.
Tap See All under Recents.
Tap Select.
Select the file(s) you want to tag.
Tap .
Tap the +Tag option in the upper right hand corner under the file name.
Select the tag that you want to add.
To see a list of tagged files, navigate to the the Browse screen and tap the tag you would like to see.
Change the name of a tag
If you don't want to use the default color tags, you can add a new tag in the +Tag screen, or follow the steps below to rename an existing tag.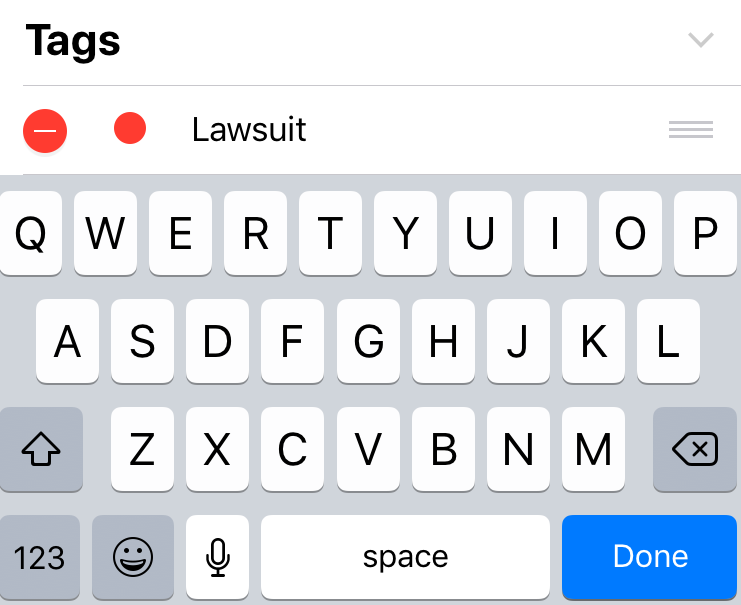 Navigate to the Browse section.
Tap Edit.
Tap the tag you want to edit.
Add a new name.