Submitted by Marshall Walker on
Like the Music app, the Podcasts app includes a Sleep Timer for those who enjoy listening to their favorite shows before bed. You can set the timer to end in 5-minute increments or for when an episode ends. Setting up the timer is super easy. Here's how:
The Sleep Timer is located on now playing screen in the Podcasts app. To access the now playing screen just swipe up on the current episode tab at the bottom of your display. You can do this from any section of the Podcast app including Search, Browse and your Library.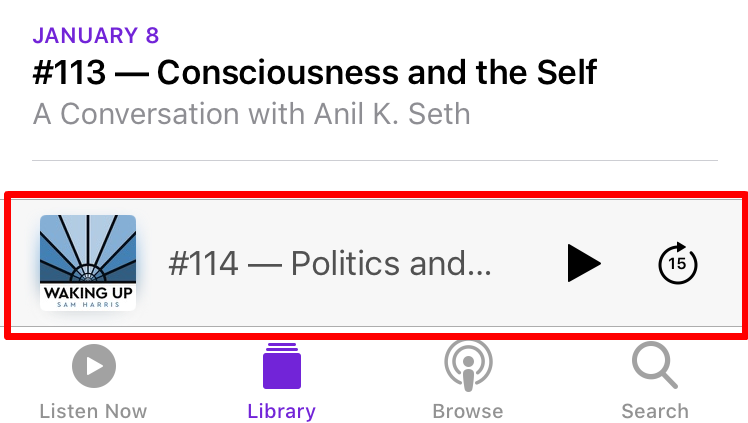 Scroll down until you see Sleep Timer. It is located under the podcast controls in the now playing screen. Tap the Sleep Timer button then select your preferred time limit (5-minutes to 45-minutes).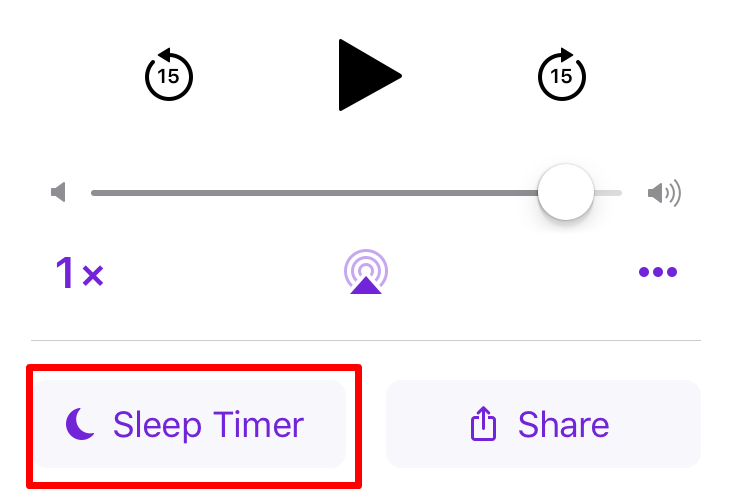 The current episode will now stop at the time limit you selected, or when the episode ends if you selected the "When Current Episode Ends" option. You can manually pause a podcast episode from your Control Center when you want to go to sleep before your selected time limit.
To pause a current episode, just swipe up from your Home screen to open Control Center, then tap the Pause button where you would normally pause your music.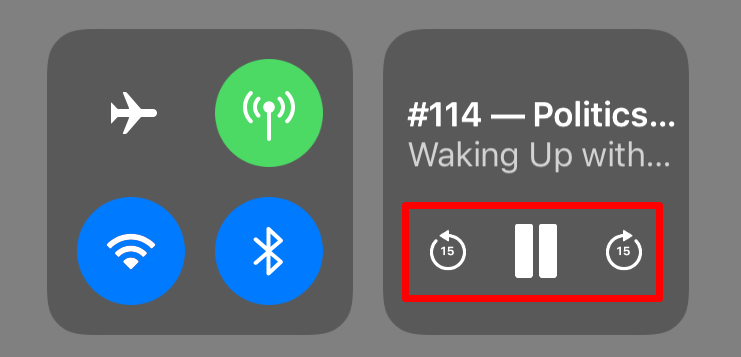 Now you don't have to worry about missing anything when you fall asleep listening to your favorite podcasts episodes.