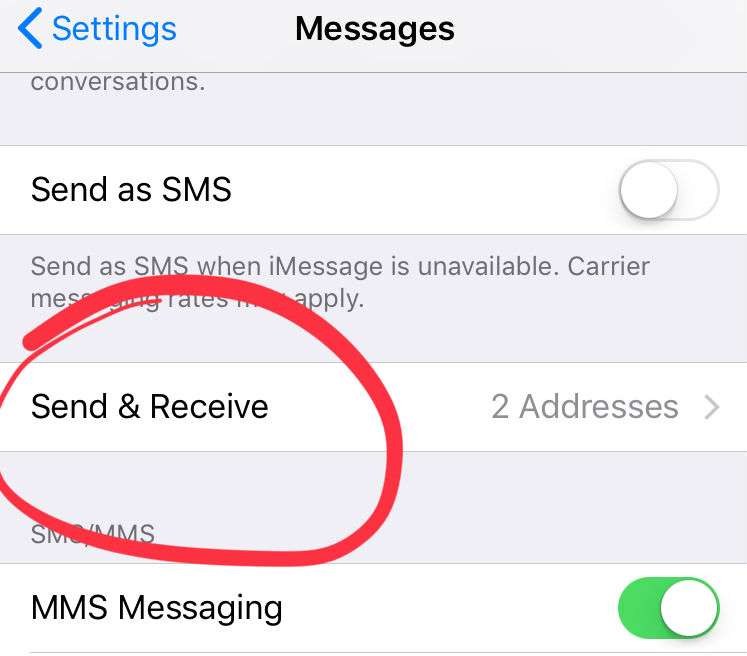 If your friends and family are saying you're sending them text messages from your email them something is wrong with your settings. This tends to occur when you purchase a new phone, or sometimes when you update your device. Luckily there is an easy fix. Here's how to stop sending messages from your Apple ID/email and send them from your phone number:
Open the Settings app.
Tap Messages.
Tap Send & Receive.
From here you want to send and receive messages from your phone number. Make sure you're not using your Apple ID for iMessage or to start new conversations. Only your phone number should be checked.