Submitted by Anders Batten on
There is no simple way to share contact info with iOS. It's not necessarily hard, but it's more than a tap like most shareable features found on your iPhone or iPad. If you're interested in sharing your information, but don't want to share all your details, you can set up a secondary contact card instead of deleting sensitive information on your default card. Before you create a secondary contact card for sharing, make sure you have setup your default contact card.
Navigate to Settings > Contacts > and Tap "My Info." This will take you to your Contacts page where you can select your name to set it as your default contact card. You can then go to Contacts and edit your personal information like your Nickname for Siri, address, birthday and so on.
Now you can create a secondary card to share information with others by tapping the + icon in the upper right hand corner of the Contacts app. Only fill in the information you are comfortable sharing like your public phone number, business name and so on.
To share your contact card, open the Contacts app, select your secondary name, scroll down and tap "Share Contact," then select how you would like to share it (Messages or Mail). You can authorize other apps to share your information by tapping the "More" option.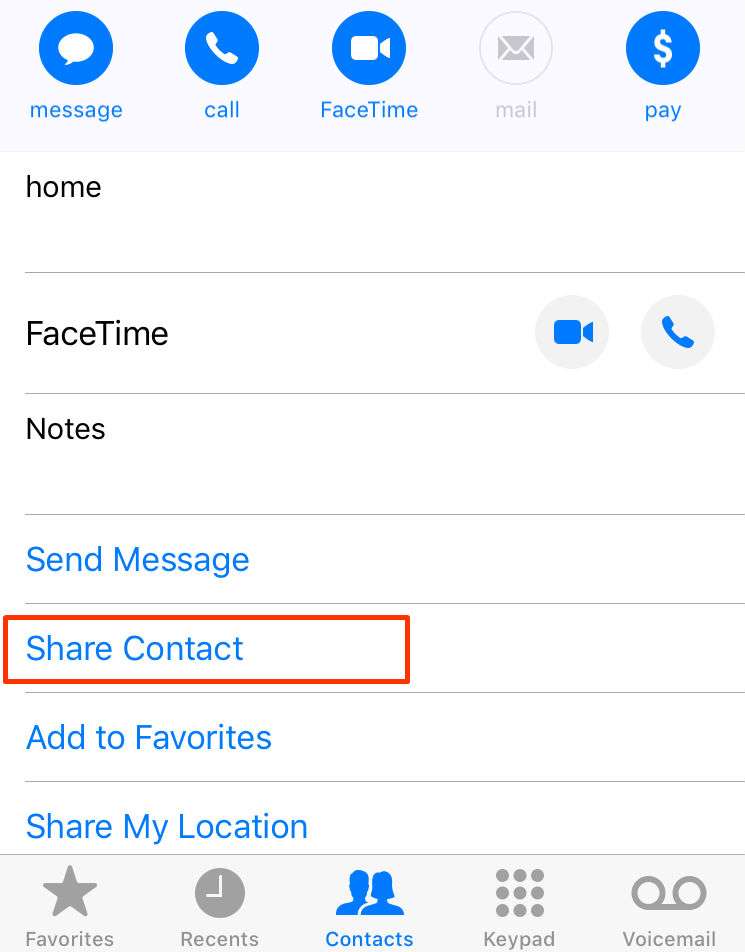 This is also how you share other people's contact information through the Messages app. For example, if someone asks you for a phone number or address, you can share their contact card instead of typing it out. The recipient of the contact card can then easily add the person's information to their own Contacts app.