Submitted by Bob Bhatnagar on
The iPad has hit Apple's website in a big way. The first devices look like giant iPhones with aluminum backs and are only half an inch thick. Apple has released a video to show off its new product.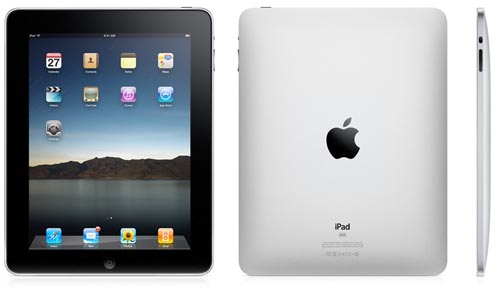 Steve Jobs announced that the first iPad models would start shipping in 60 days. Prices start at $499 for 16GB of flash memory and Wi-Fi. Models that support 3G will run $130 more than Wi-Fi only models.
The video runs eight minutes and gives a great overview of the product. Everything on the iPad is redesigned from the ground up, and Apple has adapted their multi-touch technology from the iPhone into a larger screen.
iPhone app developers can get the updated SDK from Apple today. Old iPhone apps will even run on the iPad with no modifications. The iPad will zoom into the lower-resolution apps in a special mode.
New apps for the iPad include iBook, which is an e-book reader and makes it possible for users to purchase and download books from the iBookstore, similar to the App Store and iTunes. The latest version of iWork has been optimized for the iPad multi-touch screen and will sell on the App Store for $9.99.