Submitted by Bob Bhatnagar on
So much for the Apple touch pad / HD video movie / Cocktail music media / netbook killer / iPad tablet running Snow Leopard. The latest "scoop" from an "insider" points to a device more focused on movies, music and email than actual computing. iPhone OS anyone?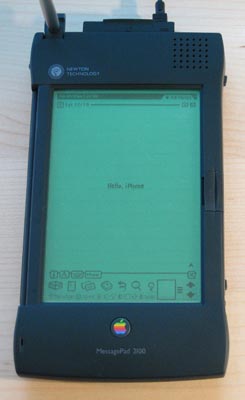 According to a "tip" from a "reliable source" the new Apple device is scheduled to be announced in January and will hit store shelves a few months later. Retail price? Could be too expensive for a glorified iPod Touch.
Developers will have to port all of their iPhone apps to the larger 10-11 inch screen. People will have to carry the thing around and it won't fit in a pocket. How long will the battery last when watching an HD movie? Not very long if it's running firmware 3.1.
According to a "communique" from a "top secret agent" several prototypes of the Apple iPad are awaiting Steve Jobs' personal green light for production.
The tablet wars are about to heat up, as Apple has hired back Michael Tchao, one of the executives who helped develop the Newton handheld. Microsoft is working on the Courier, a Windows 7 touch and stylus device which has two 7 inch screens and folds closed like a book.