Submitted by Bob Bhatnagar on
Steve Jobs announced a brand new product with some impressive specifications today. The long-awaited tablet is named the iPad and sports a 9.7 inch IPS LED capacitive touch screen. Apple has redesigned the operating system and of course included multi-touch on the new device.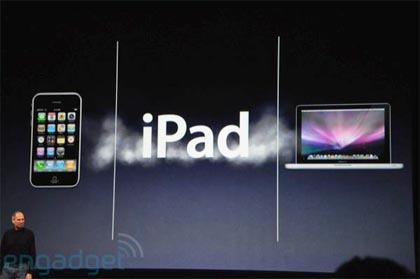 Fast response times and sharp graphics are made possible by a custom processor, the Apple A4 chip running at 1 GHz. The iPad will come with built in flash memory with different models carrying between 16GB and 64GB of storage.
The iPad weighs only 1.5 pounds and is half an inch thick. The battery life is long, with 10 hours of video playback and a month of standby time. iPad will support Wi-Fi 802.11n, Bluetooth 2.1, and the device includes an accelerometer, compass, speaker, and microphone.
Some models will support 3G and will include a GSM microSIM card. Apple announced that AT&T will provide no-contract service for the iPad and the device will ship unlocked.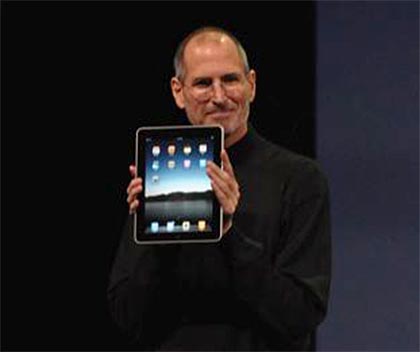 Similar to the company's notebook computers, Apple has made sure the iPad is manufactured without arsenic, BFR, mercury or PVC. The glass and aluminum on the case are also considered highly recyclable.
iPhone apps that are already in the App Store will run at actual size on the iPad screen or they can be enlarged to fill the screen in a special low-resolution mode. Apple is releasing a new iPhone SDK today for developers to start creating software for the iPad's larger screen.
Pricing for the iPad starts at $499. The first models will ship at the end of March 2010. Complete specifications have been posted on Apple's website.