Submitted by Chad Shmukler on
A recent article on The iPad Guide indicates that although it took some time before Apple allowed retailers outside of themselves and AT&T to sell the iPhone, it appears Apple is opting to increase the number of options available to consumers looking to purchase the soon-to-be-released Apple iPad. In a speech given at Goldman Sach's annual technology conference in San Francisco, Apple COO TIm Cook revealed that Apple would be selling the iPad via partners with "great assisted sales", such as Best Buy.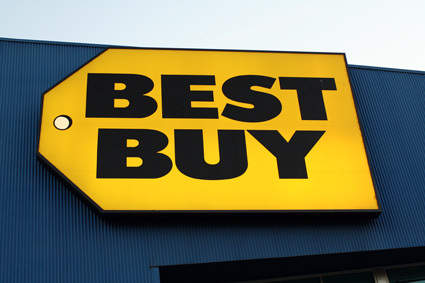 It was reported a few weeks ago, by the Boy Genius Report, that Apple would be selling the iPad 3G models at AT&T retail locations. Cook's comments regarding partners with sales teams experienced in pushing Apple products such as the iPhone lend support to the BGR report regarding AT&T.
The safe assumption is that Apple Stores, AT&T retail stores, and Best Buy retail stores will be the only outlets offering the iPad when the iPad release date rolls around. These are the main retail partners that Apple has been comfortable with for iPhone sales and thus will be the only likely partners Apple will want handling its brand new product's inaugural launch.
For consumers that can't wait to get their hands on an iPad, the increased number of retail outlets should come as welcome news. After all, the more locations that the iPad is available on release date, the shorter the wait lines should be. For those of you out there that waited hours on end to get an iPhone, this is likely music to your ears.
[via The iPad Guide]