When will Skype release a 3G enabled iPhone app?
UPDATE: Skype version 3.0 has been released and supports 3G video calling.
Skype announced that a new iPhone application supporting VoIP services over the AT&T 3G network was being developed in early February. The current version is limited to Wi-Fi only.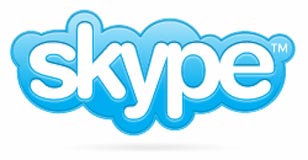 Despite rumors that Skype had concerns about using the AT&T 3G network, company representatives have stated that the 3G app is "coming soon" in reports. We will be on the lookout for any new developments.
Some have speculated
that Verizon Wireless is delaying the release after they made a 2-3 year exclusive deal to develop and run Skype applications on Verizon smartphones.
AT&T and Apple have recently lifted the Wi-Fi only restrictions affecting bandwidth-heavy apps. Other VoIP providers such as Fring and iCall were quick to respond and have already released 3G capable updates to their iPhone applications.