Submitted by Bob Bhatnagar on
Apple announced today the Wi-Fi only iPad is scheduled for release in the US on Saturday, April 3. The company is accepting pre-orders for all models (including 3G versions) starting on Friday, March 12. Shipping of 3G models in the US and iPad availability in other countries is planned for late April.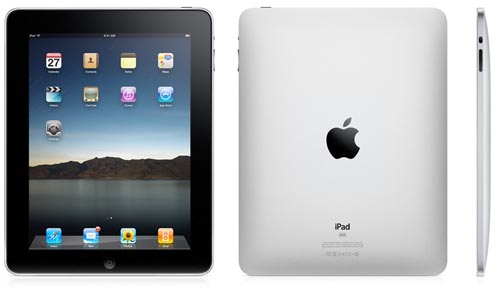 The iBooks app for iPad including Apple's iBookstore will appear as a free download on the App Store in the US on April 3. Apple has developed 12 new iPad-optimized apps that will be included on the iPad out of the box.
After the flurry of iPad rumors this week, Apple watchers now know the iPad is coming only about a week later than anticipated. Previous reports indicated the iPad would either be released on March 26 or delayed for a month or more due to manufacturing bottlenecks. Apple did not make a comment on how many units would be available at launch on April 3.
iPad will be available in three different Wi-Fi only models with tiered pricing: $499 for 16GB, $599 for 32GB, and $699 for 64GB. The 3G-capable models that will follow run $629 for 16GB, $729 for 32GB and $829 for 64GB. International pricing will be announced sometime in April. The first countries besides the US to get the iPad will include Australia, Canada, France, Germany, Italy, Japan, Spain, Switzerland and the UK with others coming later in 2010.
Get more information on
pre-ordering or purchasing the Apple iPad here
.
Check out the full details/specs on the Apple iPad.
[via The iPad Guide]