Submitted by Bob Bhatnagar on
George Hotz (Geohot) continues to show off his iPhone hacking achievements with an untethered jailbreak. He announced the successful experiment on his blog along with posting a video of his iPhone rebooting.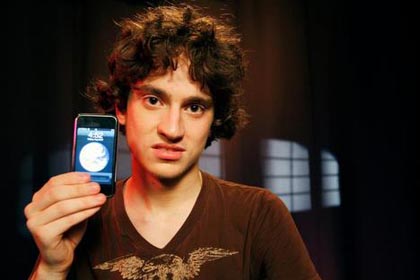 According to Geohot, the entire project took 2.5 days to complete from start to finish. He refuses to set a release date, although the iPad release date of April 3rd is possible. The new jailbreak is supposedly just as easy to run as blackra1n, his previous one-click solution.
From his blog:
The jailbreak is all software based, and is as simple to use as blackra1n. It is completely untethered, works on all current tethered models(ipt2, 3gs, ipt3), and will probably work on iPad too.
Probably work on iPad? Does this mean his new jailbreak will work on devices running firmware 3.1.3 and 3.2? Geohot simply stated it works on "all current tethered models" which could mean only those iPhones that are currently jailbreakable with a tethered boot.
There have been other rumblings of an iPhone OS 3.2 jailbreak called GreenPois0n, however it remains to be seen if these intrepid jailbreakers will wait until Apple's next major firmware overhaul to make a move. It's possible the cat and mouse game will be on hold until iPhone OS 4.0.